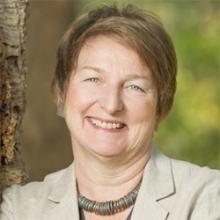 Joanna Regulska, PhD
Vice Provost and Dean - Global Affairs
University of California-Davis
Joanna Regulska, vice provost and dean of global affairs and professor of gender, sexuality, and women's studies at the University of California, Davis, has led large-scale programs that transform institutions, establish collaborative partnerships, and substantially improve globally-focused services, for over 30 years.
Regulska oversees global affairs at UC Davis, where among several initiatives, she leads three visionary priorities: striving to provide all students with global learning experiences through a Provost's Priority of Global Education for All; engaging with the UN Sustainable Development Goals as part of UC Davis' commitment to solving global challenges; and strengthening the university's global research, education and engagement through Global Centers.
In 2021, Regulska was named an inaugural member of the National Academy for International Education, the first learned society of its kind made up of distinguished leaders from around the world. In 2020, UC Davis earned the APLU's Platinum Institutional Award for Global Learning, Research and Engagement, and NAFSA's Senator Paul Simon Award for Comprehensive Campus Internationalization. In 2019, Regulska was honored with the first-ever Senior International Officer Award from the Institute of International Education (IIE).
A respected scholar, Regulska's research concentrates on women's political activism, grassroots mobilization, decentralization, democracy and democratization, with a focus on Europe and the Caucasus. She is the author and co-author of eight books and over 100 articles and chapters. Her research has been supported by the National Science Foundation, European Commission, Ford Foundation, American Council of Learned Societies, Andrew Mellon Foundation, and other funding agencies.