Image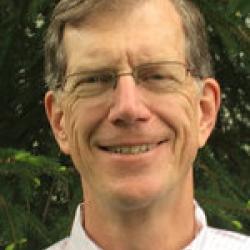 Joe Moore
KC ISSS is honored to present the Hugh M. Jenkins Award for Excellence in Community Programming to the International Cultural Center (ICC) in Tiffin, Ohio. The mission of the ICC is "To celebrate and demonstrate the relationships and interdependence among peoples and nations to foster understanding and appreciation of different cultures to equip people young and old to assume leadership roles in our global society." The center promotes global understanding in the vast amount of programs, festivals and activities it undertakes with local K-12 schools, two universities, community organizations and businesses.
The ICC hosts cultural events for patrons of all ages at the local public library, culturally-themed dinners at local restaurants, international cooking classes in high schools, cross-cultural dialogues at a local coffee shop, and international student presentations at service organizations and businesses. The ICC provides a great welcome to new international students at Tiffin University and Heidelberg University through orientation and year-round programs. Thanks to the efforts of the ICC, Tiffin is a more understanding and welcoming place for international students, and international students become immersed in their new home. Community members learn about other places and cultures, and international students learn about U.S. culture and life outside of campus.
Accepting the award on behalf of the ICC is the director, Mr. Joe Moore, who is a retired high school Spanish teacher. Since 2005, he has provided opportunities in this role for residents in the community to understand and appreciate people of other cultures. He has demonstrated a long-term commitment of promoting cultural awareness and exchange and the power of connecting people from all over the world to form positive relationships and create friendships. Congratulations, International Cultural Center, and thank you for all that you do!