Image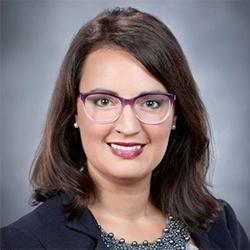 Julie Ficarra, PhD
Associate Director for Study Abroad
SUNY Cortland
Julie Ficarra is a scholar-practitioner currently serving as the associate director for study abroad at SUNY Cortland in Upstate NY. She has previously worked in International Education at the University at Buffalo, Harvard University, the University of South Florida, and was an Una Chapman Cox Fellow at the US Department of State (Bureau of Education and Cultural Affairs), as well as at the US Embassy in Mbabane, Swaziland. She holds a master's degree in international education policy from Harvard University and recently completed a PhD in cultural foundations of education from Syracuse University. Her dissertation "Producing the Global Classroom: Exploring the Impact of US Study Abroad on Host Communities in San Jose, Costa Rica and Florence, Italy" uses neoliberalism as a theoretical framework to interrogate the assumption that study abroad produces mutually beneficial, cross-cultural, exchange between US students and hosts.
Her research interests focus broadly on the application of critical social theories to our understanding of the relationships of power that are maintained, challenged, or produced through international education in its many forms. She is particularly interested in exploring the various hidden curriculums embedded within education abroad programs.
This interest was the impetus for the project and subsequent article "Curating Cartographies of Knowledge: Reading Institutional Study Abroad Portfolio as Text" which introduces institutional study abroad portfolios, defined in this work as, "the compilation of study abroad programs that a university promotes to its students which take place in particular locations focusing on specific academic disciplines." Using three post-secondary institutions in the US as illustrative cases, Ficarra argues that in looking at institutional study abroad portfolios as a unit of analysis, "common-sense" disciplinary/geographic pairings emerge, which have the potential to unintentionally define where particular types of knowledge do (and more importantly, do not) exist.
Julia Ficarra received the 2019 Innovative Research in International Education Award.