Image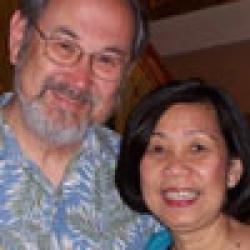 Leiton and Lisa Chinn
Leiton and Lisa Chinn have been involved in voluntary service among internationals students since 1981. They pioneered the Truro International Programs and Services in Fairfax, Virginia, and led it for seven years, while they also encouraged other churches to be involved in outreach programs to students. They recruited, trained, and recognized hundreds of volunteers to be engaged in international exchange. The Chinns have given several workshops at NAFSA, both regionally and at the annual conferences, in addition to convening two national conferences of their own for people working with international students. Leiton served on the national COMSEC Team (predecessor of the Campus and Community Programming component of KC ISSS) in the 90s, edited the COMSEC Newsletter, and wrote a NAFSA Working Paper on Reentry/Professional Integration.
In 2000, the Chinns assumed national positions of leadership related to enhancing the development of church and campus-based ministries among international students. Leiton became the president of ACMI (Association of Christians Ministering Among Internationals) and served in that role for eight years, many of them as a volunteer. When Lisa became the national director of International Student Ministries for Intervarsity Christian Fellowship in 2000, the Chinns moved to Wisconsin. They continue to promote NAFSA to the ACMI network.
The Chinns were awarded NAFSA's 2010 Hugh M. Jenkins Award for Excellence in Community Programming.