Image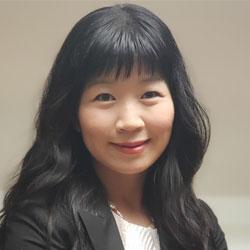 Lin Reed
Executive Director of Global Student Success Programs
Navitas USA
CEP Workshop Dean; Academy Coach, Region VIII
Lin Reed is the NAFSA Core Education Program (CEP) workshop dean for intercultural communication in practice and the 2022 NAFSA Academy Coach for Region VIII.
Lin Reed is the Executive Director of Global Student Success Programs at Navitas USA. She is a senior administration team member who oversees the strategic academic and administrative functions, monitors marketing and recruitment effort, and is responsible for all facets of the operation of the international student pathway program. Lin has over thirteen years of experience in U.S.-based public universities and large private international corporations. Lin is experienced working with international students and scholars on F-1, J-1, and H-1B visas and is familiar with SEVIS regulation guidance and policy. Her focus areas are international enrollment and retention, global partnership, intercultural communication, and student experience and success. Lin is also familiar with curriculum design and passionate in teaching and training. 
Lin is experienced in higher education across multiple sectors including Strategic Enrollment Management, International Student Advising and Services, Academic Advising and Curriculum Design, Global Partnership, Campus and Community Engagement, Faculty/Student Exchange, and beyond. Lin previously served as the Dean for NAFSA Core Education Program (CEP)'s Campus and Community Programming (2016-2018) and is currently the CEP Dean for the Intercultural Communication in Practice. Lin is the Coach for NAFSA Academy Class 19 Region VIII and has been a proud member of the Trainer Corp (TC) since 2014. Lin trains workshops and presents often at international and national conferences on "intercultural communication," "campus and community programing," "strategies for international student and scholar advising," "student mental health and support," and "international recruitment and retention strategies."
Lin holds a BA in English Language and Literature with a minor in Psychology, a MS in Counseling Psychology, a graduate certificate in Sales Management, and is working towards a Ph.D. in Higher Education Administration.