Image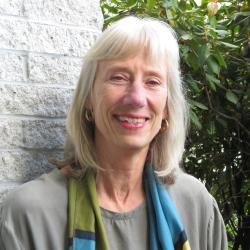 Linda Drake Gobbo
Management Development Program Trainer
During her more than four-decade career in International Education, Linda Drake Gobbo taught and advised close to 1,000 graduate students at SIT Graduate Institute and led the faculty team that developed the field's first graduate degree. In 2019, she was named Professor Emerita. She retired as associate provost at Antioch University New England in 2022. Throughout her career, she maintained a strong connection to NAFSA and the opportunities for collaboration with other professionals in the field.
Drake Gobbo was a lead designer and co-trainer of NAFSA's first Academy for International Education, now in its 20th year. She assisted in the development of the five knowledge communities (KCs) structure, and later was the first individual elected to the Teaching, Learning and Scholarship (TLS) KC chair stream. As a trainer with the Management Development Program (MDP), she was trainer and program re-designer, most recently helping with the pivot to an online format at the onset of the pandemic.
Drake Gobbo's work has been acknowledged by NAFSA's Region XI with the 2014 Sally Heym Award, the 2010 Recognition of Service Award, and the 2005 Distinguished Service Award. She continues to consult and present in the areas of strategic planning, internationalization, and curriculum development.