Image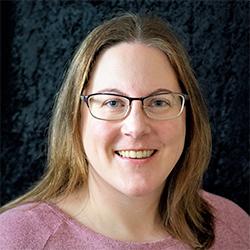 Mandy Reinig
Director of Global Engagement
Virginia Wesleyan University
Mandy Reinig is the Director of Global Engagement at Virginia Wesleyan University (VWU). At VWU, she is working to increase study away participation through means of diversity and inclusion, bringing the institution in line with best practices, and developing new partnerships that create a more robust international education experience. In Reinig's almost 15 years in the field, she has assisted numerous institutions in developing and implementing high quality faculty-led short-term courses, including providing training for faculty instructors. Reinig presents often on topics related to health and safety, diversity and inclusion, and technology within the education abroad field and is a member of Trainer Corps and was the dean of both the Student Health and Safety and the Education Abroad Risk Management workshops for NAFSA's Trainer Corps and has been the Communications Manager for Region VIII and the Network Leader for the EA KC. She was also the 2017 Lily von Klemperer Award recipient. At the time of winning the award, Reinig was the director of international education at St. Mary's College. 
Lily von Klemperer Awardee
Mandy Reinig received the 2017 Lily von Klemperer Award.