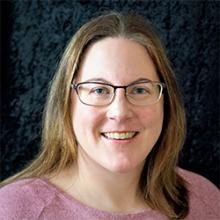 Mandy Reinig
Director of International Education at time of award
St. Mary's College at time of award
Mandy Reinig serves as the Director of International Education at St. Mary's College of Maryland and as the Education Abroad Advisor in a one person office. She presented frequently at the regional, national, and international level, particularly on topics related to social media, and has held several leadership positions in the field of international education including NAFSA's EA network and NAFSA's Region VIII's Team. Mandy also is the founder of Mandy's Mashups, a social media company, created to provide training and resources for the international education field.
Lily von Klemperer Awardee
Mandy Reinig received the 2017 Lily von Klemperer Award.