Image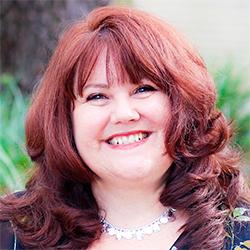 Marcia Taylor, MA
Director, International Services, USF World
University of South Florida
As the director of the Office of International Services, Marcia Taylor is the Primary Designated Official (PDSO) for the university's F-1 student program, the Responsible Officer (RO) for the university's J-1 exchange program, and advises university staff on employment based visas and permanent residency. She has worked in the field of international education for 25 years.  
As a member leader with NAFSA, Marcia has served as the Florida Association of International Educators treasurer, the Florida Association of International Educators chair, Region VII representative to Academy II, Region VII coach for Academy IV, Region VII Florida state representative, and Region VII chair. She has also been a member of the following NAFSA Committees: SEVIS Policy and Practice Subcommittee, International Student Subcommittee, Regional Affairs Committee, and Leadership Development Committee.
Marcia was a Peace Corps volunteer in Botswana, teaching mathematics at the secondary school level. She has a master's degree in international affairs with a concentration in African studies from Ohio University, Athens, Ohio and a bachelor's degree in international studies from Hope College in Holland, Michigan.