Image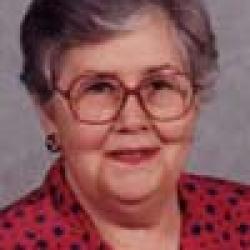 Nell Magee
Nell has been a gentle yet firm voice supporting international education for nearly as long as NAFSA itself. In her role at the Baptist Student Ministry in Nashville, Tennessee, she spent more than 30 years attending to the needs of international students while helping them learn about the United States. Campus ministers, student organizations, and community groups have all benefited from her kind words of wisdom, given with the gentle humor of a self-described Mississippi belle and the knowledge and insight that comes from an open and loving heart. Nell has been a leader, encouraging many others to provide the volunteer services so important to all international students and scholars.
Nell's list of NAFSA involvement reflects her untiring energy, varied skills, and willingness to take on difficult challenges. She rose through the ranks of COMSEC to become National Chair in 1986-87 and followed this with a term on the NAFSA Board of Directors, where she helped usher through two critical changes by the association: the name change and the Code of Ethics.
Helping decipher ethical issues has been a natural responsibility for Nell, as she has spent many years educating both NAFSAns and members of the religious community on how Christian organizations can and should minister to international students while respecting the diverse beliefs and faiths of all involved. This balance is one that constantly needs definition and clarification, and Nell, better than perhaps any other NAFSA member, has provided the wisdom needed in this area.
Nell received NAFSA's 2004 Hugh M. Jenkins Award for Excellence in Community Programming.