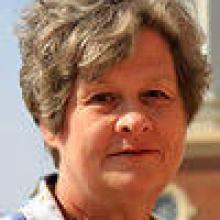 Regina Henry
Coordinator of Immigration
Oklahoma State University
Regina Henry received the 2014 KC ISSS Award of Excellence.
Henry is employed at Oklahoma State University, International Students and Scholars office as the Coordinator of Immigration. Regina has had the privilege to work in the field of international education for more than 30 years. She has extensive immigration knowledge in both the student, scholar and faculty visa categories. Regina has also been involved with personal, financial, cultural advising and orientation programs for students and scholars. Regina enjoys experiencing and sharing the different cultures that are present at Oklahoma State University and gets pleasure in the seeing the students' attain their education goals.
Regina is a long time member of NAFSA and during her tenure as a volunteer member; she served on the Trainer Corp for more than ten years. Regina presented numerous immigration workshops, and was a member of the Education and Training committee for several years. She also served in several NAFSA Region III leadership roles such as International Student and Scholar representative, Local Arrangements Chair, Registrar, Regional Chair, and Regulatory Ombuds for student issues. Regina has been described by her fellow colleagues as a "model of selfless service with her gifts, her time and her talent," "compassionate and knowledgeable in her work," and "an extremely valuable international educator who is respected and admired greatly by her colleagues."