Image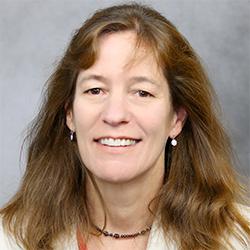 Robin Catmur-Smith
Director, Immigration Services
University of Georgia
Robin Catmur-Smith is Director of Immigration Services, Office of Global Engagement, at the University of Georgia, and has been in the field of international education since 1995. Robin manages immigration services for UGA and supervises eight colleagues who process student and scholar sponsorships for over 3,400 internationals.  Robin also serves as a trainer for NAFSA: Association of International Educators, the Council for Global Immigration (CFGI), and routinely presents workshops pertaining to nonimmigrant and immigrant visa sponsorships, and management development.   Past Chair of the University System of Georgia - Committee on International Students and Scholars, Robin was an invited scholar to the USG Executive Leadership Institute for 2012, and Advanced Leadership Academy in 2014.  The recipient of the NAFSA 2012 Award of Excellence, she holds a Bachelor's degree in International Development from the University of California at Davis, and a Master's degree in Globalization Studies from Dartmouth College.
KC ISSS Award of Excellence Awardee
Robin Catmur received the 2012 KC ISSS Award of Excellence.