Image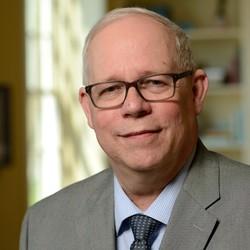 Scott E. King
Scott E. King, at the time of his retirement, served as director of international students at Johns Hopkins University. His 40-year career in international education has taken him to schools in Alabama, Iowa, Maryland, Texas, and Virginia. He has served NAFSA in a variety of leadership roles, including chair of the former Community Section, chair of Region VIII, Regional Council coordinator, co-editor of NAFSA's first Statement of Professional Competencies, national ethics representative, and co-chair of the New Century Circle. King also is a founding member of the Rainbow SIG and was its first coordinator. Outside of NAFSA, King has been the recipient of two International Education Administrator Fulbright awards and is an anti-racism trainer for the Episcopal Church. King has a strong professional interest in developing positive and supportive campus environments for the international community through cross-cultural training for university staff.
Life Membership Honoree
Scott E. King  received the 2019 NAFSA International Education Life Membership Award.