Image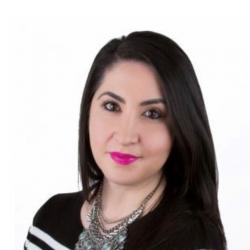 Sheden Alsaaty
Senior Director, Strategic Partnerships and Development
NAFSA: Association of International Educators
Senior Director, Strategic Partnerships and Development
Sheden Alsaaty serves as NAFSA's Senior Director for Strategic Partnerships & Development. Sheden leads NAFSA's efforts of building a diverse and robust network for partnership and support of NAFSA's programs, products and services.
Sheden has spent time working in both the International Development and Philanthropic sectors. During her time at Internews and the Eurasia Foundation, Sheden designed and implemented critical thinking, economic mobility, and civic participation programming for women, youth, and marginalized populations in the Middle East and North Africa. During her time at the Council on Foundations, she successfully built and grew the development department and diversified revenue streams in support of DEI and workforce development programs and initiatives.
Sheden holds a bachelor's degree in international development and diplomacy from George Mason University.