Image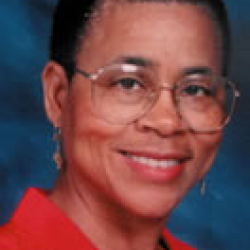 Shelby Lewis
President and CEO
Lewis Foundation
Shelby Lewis was Professor Emeritus, Clark Atlanta University.  She began her professional career as an Education Officer for USAID projects in Uganda.  In the following years she was a Senior Fulbright Scholar; Fulbright Specialist; CIES Board Member; Vice Chair, J.W. Fulbright Foreign Scholarship Board; university professor and administrator; and an international education contractor with USAID, UNDP, universities and NGOs like UNCF/SP, where she managed university partnerships in 32 countries and organized international workshops.   Dr. Lewis established an Africana Women's Studies Program, an International Center, Study Abroad and University Linkage programs at Clark Atlanta University and she served as president of the National Conference of Black Political Scientists and the African Heritage Studies Association.  
Leadership and Collaboration Awardee
Shelby Lewis received the 2018 NAFSA International Education Award for Leadership and Collaboration.