In Honor of Cassandra Pyle
Cassandra Pyle was a leader in the field of international education and exchange for more than 25 years, serving in positions at the Council for International Exchange of Scholars, the American Council on Education, the Institute of International Education, and the University of Chicago. She served as president of NAFSA from 1978-79. Pyle also served on U.S. and international boards including the U.S. National Commission on UNESCO and the Council on Foreign Relations. She was well known worldwide as a champion of international relations and a leader in fostering better international understanding through collaboration.
The NAFSA International Education Award for Leadership and Collaboration in Honor of Cassandra Pyle honors the contributions of an international educator to international exchange on a global scale. This award extends NAFSA's recognition of international exchange efforts beyond the organization and the profession in the United States to include exchange work around the world. The Awardee will have had a lengthy commitment to the field as demonstrated by leadership positions in, and significant contributions to, organizations that foster international exchange. 
The nomination period for this 2020 NAFSA International Education Award closed on February 1, 2020. Awardees will be recognized at the NAFSA Annual Conference in St. Louis, May 25 to 29, 2020.

Nominations will open in early 2021 for this 2021 NAFSA International Education Award.
Recent Recipients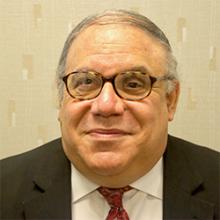 U.S. Department of State's Bureau of Educational and Cultural Affairs
David Levin had served as a Senior Program Manager in the U.S. Department of State's Bureau of Educational and Cultural Affairs since 1999, overseeing selected worldwide Fulbright Scholar Programs, and is the Fulbright Program alumni liaison. In addition, he leads the Bureau's diversity and...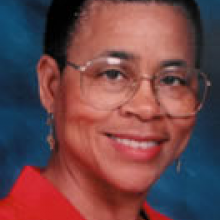 Lewis Foundation
Shelby Lewis was Professor Emeritus, Clark Atlanta University. She began her professional career as an Education Officer for USAID projects in Uganda. In the following years she was a Senior Fulbright Scholar; Fulbright Specialist; CIES Board Member; Vice Chair, J.W. Fulbright Foreign Scholarship...
Eligibility
To be eligible for the Award for Leadership and Collaboration in Honor of Cassandra Pyle, a nominee must have at least 15 years of experience in international education, an appreciable portion of which should be in policymaking positions in organizations or institutions with a recognized role in international educational exchange. The award is open to international educators worldwide. Nominees need not be NAFSA members.
Nominees must have made documented contributions in at least three of the following areas:
Fostering collaborative relationships among individuals and organizations within or outside the United States, leading to greater opportunities for educational exchange participants or practitioners
Conceptualizing, initiating, and managing international education programs of a significant scale
Helping practitioners with diverse ideas and approaches to reach agreement on new or improved international education programs
Mentoring of younger professionals, helping them advance in their careers in international education
Acknowledgment by peers as an important contributor to transformational program and policy development in the field of international educational exchange
Nomination Procedures
The primary nominator must be a NAFSA member. Nominations must present clear evidence of the nominee's achievements in the areas mentioned above.
Nominations must be supported by a minimum of two additional letters, each from an individual representing a different institution or organization and each addressing a different perspective on the nominee's accomplishments. Letters of support may be from NAFSA members or members of any other association of international educators.
Individuals may not self-nominate.
The nomination process is confidential.
As recommended by the NAFSA Board of Directors, no more than one name shall be put forth each year for the Award for Leadership and Collaboration in Honor of Cassandra Pyle.
Please note that nominations that do not comply with the award criteria or nomination procedures will not be considered.
Benefits and Recognition
The awardee will receive:
Complimentary registration to attend NAFSA Annual Conference to receive their award
Recognition on stage during a NAFSA Annual Conference plenary, with reserved audience seating for the awardee and two designated guests
Acknowledgement on Circle of Excellence signage at the NAFSA Annual Conference and on the NAFSA website
A video interview to be hosted on the NAFSA website
An invitation to the NAFSA Appreciation Reception for the awardee and two designated guests
An opportunity to review Shared Interest proposals for a future annual conference
A framed recognition plaque to display at their home or office
An invitation to write a NAFSA blog post on their connections to international education, NAFSA leadership, etc.
All Past Recipients
Listed below are the past recipients of the International Education Award for Leadership and Collaboration with their professional affiliations at the time of the award presentation.
Shelby Lewis, Clark Atlanta University (2018)
Ally Calhoun Mack, Jackson State University (2016)
M. Peter McPherson, Association of Public and Land-grant Universities (APLU) (2016)
Scott Stevens, University of Delaware (2015)
Mary Sue Coleman, University of New Mexico (2014)
Julia Chang Bloch, U.S.-China Education Trust (USCET) (2001)
Zuhair A.G. Humadi, Higher Committee for Education Development (HCED), Government of Iraq (2010)
Caroline Matano Yang, Fulbright Program (2009)
Ward Chamberlin, American Field Service (2008)
Christian Bode, German Academic Exchange Service (2007)- Read Bode's acceptance speech
Humphrey Tonkin, University of Hartford (2006)
Harriet Fulbright, Fulbright Program (2005)
Alice Stone Ilchman, Jeannette K. Watson Fellowships (2004)
Axel Markert, Eberhard Karls Universität Tübingen (2004)