Image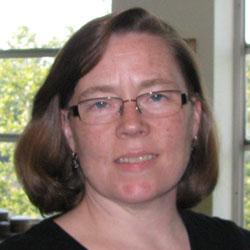 Susan Carty
Director, Office of Overseas Study
Indiana University
Susan Carty is director of the Office of Overseas Study at Indiana University (IU). She has worked in various areas of international education at IU for over 35 years.
Susan manages the day-to-day operations of the Office of Overseas Study, serves as personnel representative and primary supervisor of both professional and support staff, and oversees institutional cooperation with several large co-sponsoring organizations. She guides and facilitates the internal process for the development, creation and implementation of new overseas study programs. Susan plays a primary role in the area of health, safety and security policy and protocols and the preparation of resource materials and training of faculty members and instructors who will direct programs abroad.
Susan has served in a variety of leadership positions in her professional association, NAFSA: Association of International Educators, at the national and regional level.
She has been recognized for service and leadership with the 2006-07 Indiana University Division of Student Affairs Staff Award, the 2007 Institute for the International Education of Students (IES Abroad) Professional Development Award, the 2010 NAFSA Region VI Leo Dowling Award of Excellence for Compassion, Integrity and Leadership, and the 2018 IES Abroad Lifetime Achievement Award.
Susan holds a BA in communications from the University of Scranton, Scranton, Pennsylvania, and an MS in international and comparative education from Indiana University.
At IU, Susan has served as a member of various university-wide and campus search and screen, advisory and planning committees, including the Diversity Recruitment Committee of the IU Bloomington Strategic Planning Committee; Office of Student Ethics' Campus Review Board; the Office for Women's Affairs Staff Advisory Council; the Women's Leadership Conference Planning Committee; the Educational Task Force on Gay, Lesbian & Bisexual Concerns; and the Executive Council of the Commission on Multicultural Understanding.
Education Abroad Leadership Awardee
Susan Carty received the 2020 Education Abroad Leadership Award.