Image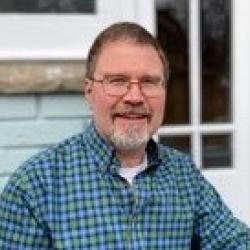 Wesley Blood, MDiv
Community Coordinator
Northwest Ohio Baptist Association
Wes moved from the Boston area to Toledo, Ohio in 1991, where he served as pastor for nearly 13 years.  During that time, he followed in the footsteps of his parents, and began to befriend international students.  This series of friendships opened his eyes to the unique needs of people traveling from all over the world to study in the greater Toledo area.
In 2005, he and his family began to work full-time helping lead a faith-based initiative designed to bridge the Toledo community and the international student community.  The doors opened for four programs, primarily in partnership with the University of Toledo, called "Global Opportunities" (www.GO-UT.info).  Toledo residents can serve by helping newly arriving students furnish their apartments (Household Items Giveaway), by "adopting" international students in cross-cultural friendship (Toledo International Hospitality Program), or by helping students practice English (Conversation Partners and English Corner).  In the context of these opportunities, many relationships are formed, and those who participate have discovered the great joy of cross-cultural connection and relationship.
Wes is thankful to God, to the University of Toledo, and to the Toledo community for the amazing opportunities to serve and befriend the people from at least 152 countries that have passed through this city, making Toledo their educational home.
 
Wes holds a MDiv from Gordon Conwell Theological Seminary, and he and his wife Marjie have three children and one granddaughter.