Image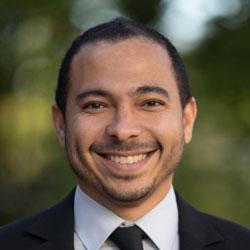 William Velez
Assistant Director of International Recruitment and Admissions
Chemeketa Community College
e-Learning Dean
William oversees international student's admission and recruitment into Chemeketa's Intensive English program and college level programs. He began his career as an international student from Dominican Republic in 2002. He attended Goshen College in Indiana, USA where he earned his bachelor of arts degree in business and music.
At Goshen he also started working in the field of admissions, working 8 years in both domestic and international students' recruitment and admissions. William earned his master of arts in intercultural leadership degree from Goshen College in December 2014.
During his career William has travelled to over 38 countries meeting students and their families and assisting them through the USA admissions and recruitment process. He is especially interested in the transition of the students into the USA educational culture.