This self-paced course provides an overview of institutional policies and procedures that impact short-term education abroad programs, program models, preparing for emergencies, handling logistics, finances, and budgets, preparing students and faculty for the international experience, managing student support, and interaction with campus partners.
Some key topics and tools covered: travel abroad costs; legal liability and risk management; a bag of marketing tricks; and pre-departure orientation and preparation. Each of these is fundamental to a successful experience abroad for students, faculty, and staff.
This course is for Education abroad professionals interested in designing effective and successful short-term education abroad programs.
Learning Outcomes
Develop a short-term program from the initial idea through all phases of its development.
Employ strategies that will help you avoid the pitfalls of planning at various stages.
Apply best practices for developing short-term programs to those that fit your institution's needs.
Ready to start learning?
Ready to start learning? When you register, you will have 60 days to experience your content when it's convenient for you! Look for your access link in your registration receipt, on your MyNAFSA page, or by going directly to the learning portal.
For details on registering and accessing, review the FAQ page. 
Build Your Competencies
NAFSA International Education Professional Competencies 2.0 outline the abilities, skills, and foundational knowledge necessary for successful international educators. 
This learning content targets the competency categories of Business Acumen, Risk Assessment and Crisis Management, and Program Development and Delivery.
Course Information
This digital course is designed to provide you with asynchronous, self-paced learning where you will complete approximately three hours of interactive content. It is on-demand and available immediately after purchase. This course is divided into ten (10) modules, and as a learner, you will have the exceptional opportunity to engage with our subject matter experts, known as NAFSA's e-Learning Deans, that will be monitoring the discussion boards and will support you throughout the course. Our e-Learning Deans will also be able to address any situation you are currently facing, as well as provide insights to your peers.
Duration of Access: 60 days from the date of registration.
Time Commitment: 30-60 minutes per module.
Level: Intermediate.
Course Type: On-Demand, self-guided.
Course Components
Module 1: Introduction to the Course
Module 2: Options and Realities
Module 3: Defining Program Expectations
Module 4: Impacts on Program Budgets
Module 5: Program Logistics
Module 6: Crisis Planning and Prevention
Module 7: Program Evaluation
Module 8: Student Preparation Programs
Module 9: Marketing the Program
Module 10: Course Review and Conclusion
About NAFSA e-Learning Dean
Make use of a unique opportunity. Our subject matter expert, Alexander Heinz, will be monitoring the discussion boards. If you have questions throughout the course or about situations you are currently facing, she will be ready to provide insights along with your peers. 
Image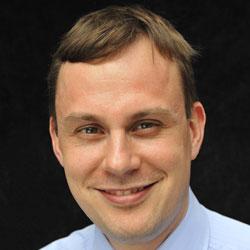 King's College
e-Learning Dean
Alexander Heinz is currently chair of the Summer Executive at King's College in London, England. He has been building King's large education portfolio of cutting-edge, diverse academic summer education opportunities from their early beginnings in London and overseas. He is a thought leader in...