Registration Details
| Event Date | Event Time | Registration Deadline | Registration |
| --- | --- | --- | --- |
| September 1 - 30, 2021 | 12:00 am - 11:59 pm | | Registration Closed |
Thank you for your interest in NAFSA's Developing Short-Term Education Abroad Programs e-Learning Course! We are currently doing some updates to the course to allow for more flexible access. We expect to open registration back up by Monday, September 20.
If you would like an alert to let you know when registration is open, please complete this form: NAFSA e-Learning Course Registration Notifications.
---
This four-week, self-paced course provides an overview of institutional policies and procedures that impact short-term education abroad programs, program models, preparing for emergencies, handling logistics, finances and budgets, preparing students and faculty for the international experience, manage student support, and interaction with campus partners.
Some key topics and tools covered: travel abroad costs; legal liability and risk management; a bag of marketing tricks; and predeparture orientation and preparation. Each of these is fundamental to a successful experience abroad for students, faculty, and staff.
This course is for Education abroad professionals interested in designing effective and successful short-term education abroad programs.
Develop a short-term program from the initial idea through all phases of its development.
Employ strategies that will help you avoid the pitfalls of planning at various stages.
Apply best practices for developing short-term programs to those that fit your institution's needs.
Course Format
In each module, you will complete approximately one-two hours of interactive content. This course is divided into 10 modules. Each module will correspond to a section of the workbook and a discussion forum. You will also be asked to complete a final assessment at the end of the course.
Length: 4 Weeks
Effort: 3-4 hours per week, approximately 12 hours to complete.
Level: Introductory
Course Type: 100% Online (Start on the date assigned and work at your own schedule for 4 weeks)
Syllabus
This class requires a small amount of reading, a series of interactive modules, discussion posts, and a final assessment. To complete the course you should:
Go through the interactive module
Take notes and fill out your workbook.
Respond to the discussion prompts in the forum 
Explore any of the supplemental readings that interest you.
Take the final assessment
Grading Policy
Mini-Quizzes throughout the modules are meant to guide learning and are not counted towards completion of the course.
The workbook is for your own benefit, and will not be counted towards completion of the course. Please take detailed notes to refer back to in the future after you complete this course.
The final assessment is comprised of 14 questions. Submitting the final quiz is a required element of the course in order to receive your Certificate of Participation. 
Course Engagement
Your 2021 Developing Short-Term Education Abroad Programs e-Learning Dean
Make use of a unique opportunity. Our subject matter expert, Alexander Heinz, will be monitoring the discussion boards. If you have questions throughout the course or about situations you are currently facing, he will be ready to provide insights along with your peers.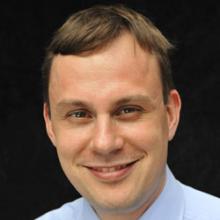 King's College
e-Learning Dean
Alexander Heinz is currently chair of the Summer Executive at King's College in London, England. He has been building King's large education portfolio of cutting-edge, diverse academic summer education opportunities from their early beginnings in London and overseas. He is a thought leader in...