Education abroad is an evolving field. The adviser is required to support a wide variety of student needs throughout their education abroad experience. This self-paced course guides you through the demands often faced throughout the education abroad cycle, providing you with best practices, and tools to use in your own advising practice.
Learning Outcomes
Adapt your advising strategy to meet the changing needs of your education abroad students through six programmatic stages
Address advising situations that advisers commonly encounter in their day-to-day work
Work efficiently, effectively, and collaboratively to support education abroad student needs within your organization and the program destination
Ready to start learning?
Ready to start learning? When you register, you will have 60 days to experience your content when it's convenient for you! Look for your access link in your registration receipt, on your MyNAFSA page, or by going directly to the learning portal.
For details on registering and accessing, review the FAQ page. 
Build Your Competencies
NAFSA International Education Professional Competencies 2.0 outline the abilities, skills, and foundational knowledge necessary for successful international educators.
This learning content targets the competency categories of Recruitment, Enrollment, and Advising and Program Development and Delivery.
Course Information
This digital course is designed to provide you with asynchronous, self-paced learning where you will complete approximately three hours of interactive content. It is on-demand and available immediately after purchase. This course is divided into seven (7) modules, and as a learner, you will have the exceptional opportunity to engage with our subject matter experts, known as NAFSA's e-Learning Deans, that will be monitoring the discussion boards and will support you throughout the course. Our e-Learning Deans will also be able to address any situation you are currently facing, as well as provide insights to your peers.
Duration of Access: 60 days from the date of registration.
Time Commitment: 30-60 minutes per module.
Level: Introductory.
Course Type: On-Demand, self-guided.
Course Components
Module 1: Influences on EA Advising
Module 2: Outreach
Module 3: Applicant
Module 4: Approval
Module 5: Pre-Departure
Module 6: Abroad
Module 7: Re-Entry
About NAFSA e-Learning Dean
Image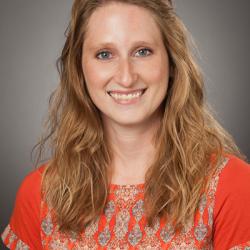 eLearning Dean
Whitney Longnecker is the Director of Study Abroad at Texas Tech University (TTU) where she oversees all aspects of TTU study abroad programming, including traveler advising, training, and support, program development, emergency preparedness and response, and more. Her personal study abroad...