This self-paced course provides an overview of the international enrollment management cycle and effective recruitment strategies at each phase. Participants are guided through the steps required to build a successful international student recruitment plan and are given the opportunity to develop a customized recruitment plan for their institution. Topics covered include analyzing markets, evaluating recruitment strategies, collaborating with internal and external partners, and developing marketing and communications plans.
This course is for new and experienced international student recruitment and admissions professionals seeking to improve their understanding of international student recruitment plans and the international enrollment cycle.
Learning Outcomes
Identify the foundations of international student recruitment and the components of a recruitment and communications plan.
Select recruitment strategies and methods of evaluation to meet goals.
Identify and utilize internal and external partners to create a unified recruitment effort.
Develop and utilize a strategic international student recruitment plan.
Assess the return on investment (ROI) for recruiting initiatives.
Ready to start learning?
Ready to start learning? When you register, you will have 60 days to experience your content when it's convenient for you! Look for your access link in your registration receipt, on your MyNAFSA page, or by going directly to the learning portal.
For details on registering and accessing, review the FAQ page. 
Build Your Competencies
NAFSA International Education Professional Competencies 2.0 outline the abilities, skills, and foundational knowledge necessary for successful international educators. 
This learning content targets the competency categories of Recruitment, Enrollment, and Advising and Program Development and Delivery.
Course Information
This digital course is designed to provide you with asynchronous, self-paced learning where you will complete approximately three hours of interactive content. It is on-demand and available immediately after purchase. This course is divided into seven (7) modules, and as a learner, you will have the exceptional opportunity to engage with our subject matter experts, known as NAFSA's e-Learning Deans, that will be monitoring the discussion boards and will support you throughout the course. Our e-Learning Deans will also be able to address any situation you are currently facing, as well as provide insights to your peers.
Duration of Access: 60 days from the date of registration.
Time Commitment: 30-60 minutes per module.
Level: Introductory.
Course Type: On-Demand, self-guided.
Course Components
Module 1: Introduction to International Student Recruitment and Institutional Analysis
Module 2: Trends and Market Analysis
Module 3: Utilizing International Student Recruitment Plans
Module 4: Methods of International Student Recruitment
Module 5: Partners for International Student Recruitment
Module 6: Communications and Marketing
Module 7: Evaluating the Recruitment Process and Return on Investment (ROI)
Course Engagement
Your 2021 International Student Recruitment e-Learning Dean
Make use of a unique opportunity. Our subject matter expert, Shannon Bedo, will be monitoring the discussion boards. If you have questions throughout the course or about situations you are currently facing, she will be ready to provide insights along with your peers. 
Image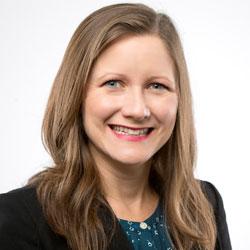 Houston Christian University
Advocacy Representative, Region III
Shannon Bedo is the Director of International and Veteran Student Services at Houston Christian University, where she leads efforts for recruiting, admissions, immigration, and programming for the international and veteran student population. She has previously served at Baylor College of Medicine...