International Educator (IE) is the flagship bimonthly magazine of NAFSA: Association of International Educators. IE maintains the highest standards of intellectual quality, editorial excellence, and design to service its readers who are working worldwide to advance international education and exchange.

All links are to PDFs.

Cover Story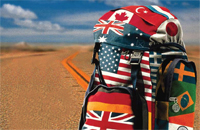 When One Just Isn't Enough
Charlotte West
Multicountry education offers an alternative to traditional study abroad programs in a single location by allowing students to deepen their knowledge of particular disciplines, to benefit from cross-cultural comparisons, and to learn the lessons of life on the road.



Features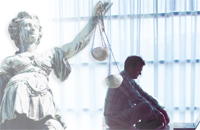 Legal Minds
David Tobenkin
Law programs just don't emphasize domestic issues anymore. International issues are gaining more prominence in law school curricula.



University of Illinois, Land-Grant Giant, Operates on a Global Stage
Christopher Connell
International roots run deep at Illinois's flagship campus. Professors were deeply engaged in international education projects spanning the globe in the 1950s and 1960s. Today it keeps an international profile that few institutions can match.
Departments
In Focus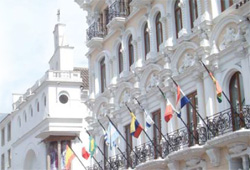 Lindo Quito De Mi Vida
Elyse Resnick
In Brief
Increase in Number of U.S. Students Studying Abroad
International Students on U.S. Campuses
European Union Launches "Study in Europe" Web Site
Canada Releases New Education Brand
Global Education at a Glance
Fulbright: The Man, The Mission, The Message
India is Focus of $50 Million Gift to Cornell University
Seven Additional Countries Added to Visa Waiver Program
NAFSA Welcomes New Volunteer Leaders
Experience NAFSA's International Education Expo Hall
From the Editors
A Matter of Controversy?
Christopher Murphy


Voices: Provost Peter McPhee
Curricular Change Down Under - The Melbourne Model
Elaina Loveland


Education Abroad
Education Abroad for Adult Students
By David Shallenberger


Foreign Student Affairs
Tips for Starting an International Student Advising Career
By Nick Seamons


Forum
Who Cares About Postdocs
By Sam Castañeda