International Educator (IE) is the flagship bimonthly magazine of NAFSA: Association of International Educators. IE maintains the highest standards of intellectual quality, editorial excellence, and design to service its readers who are working worldwide to advance international education and exchange.

All links are to PDFs.

Cover Story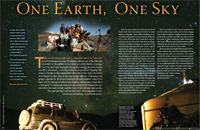 One Earth, One Sky
Nicole Branan
Internationalization in astronomy has intensified in recent decades and this year—the international Year of Astronomy—is no exception.



Features
Fledging the Phoenix
Darlene Bremer
Universities are reaching out to help victims in many parts of the world to rise from the ashes of natural disasters. Reconstruction efforts have been formed in many different ways that connect international education to those populations.


In Focus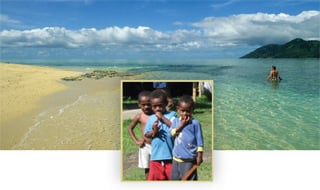 The True Fiji
Bianca Schonberg
Departments
From the Editors
Commonality and Interdependence
Christopher Murphy

Voices: David Arnold
Realization of New Campus in New Cairo
Elaina Loveland

Education Abroad
Going Green
Cynthia Banks

Across Cultures
Efforts to Reconstruct Afghan Higher
Education
Michael Daxner

In Brief
President Obama: "Exchanges Can Break Down Walls Between Us"
White House Relaxes Restrictions on Cuba
NAFSA Urges Administration to Enable Educational Travel
Congress and the President Expand Opportunities for Volunteer Service
Faculty Groups Urge Caution on Overseas Partnering Agreements
Web Portal for Campus Internationalization Resources
New Reports Focus on Education Abroad in STEM Fields; in Arab World
International Graduate Student Application Data
Journal Focuses on Internationalization of Higher Education in Japan
Are You a Global Citizen?
Fostering Global Engagement at NAFSA's 2009 Annual Conference & Expo
Book review of Intercultural Competence: Intercultural Communications Across Cultures