International Educator (IE) is the flagship bimonthly magazine of NAFSA: Association of International Educators. IE maintains the highest standards of intellectual quality, editorial excellence, and design to service its readers who are working worldwide to advance international education and exchange.
All links are to PDFs.

Cover Story
Feeding Mouths and Minds
By David Tobenkin
Students and faculty at colleges and universities are working to battle one of the world's most challenging international development issues: hunger.
Features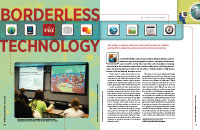 Borderless via Technology
By Charlotte West
Technology is opening the door to new opportunities for students and faculty to make international and intercultural connections.



Portland State: Serves the City, and the World
By Christopher Connell
Portland State, already known for deep community partnerships, today works on a broader canvass seeking sustainable solutions to economic, environmental, and social challenges that confront cities everywhere.
Departments
From the Editors
Education Abroad
Frontlines
Voices
Forum
Partnering
Intensive Language Supplement
In Focus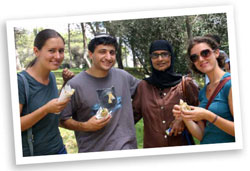 Together
Steven Aiello
In Brief
NAFSA Calls for Shift in U.S. Immigration and Visa Policy
U.S. State Department Launches New EducationUSA Web Site
Say Hello to Free Language Training
Study Abroad Featured in AAC&U Magazine
Enhancing International Learning via Technology
India Issues Student Travel Advisory for Australia
Newly Revised Basic F-1 Publication
Winner in Student Diplomat Video Contest
Ireland Launches New Transatlantic Initiative
Bologna Process, International Student Experience Explored in JSIE
Book review of The First Time Effect: The Impact of Study Abroad on College Student Intellectual Development