International Educator
(IE) is the flagship bimonthly magazine of NAFSA: Association of International Educators. IE maintains the highest standards of intellectual quality, editorial excellence, and design to service its readers who are working worldwide to advance international education and exchange.

All links are to PDFs.

Cover Story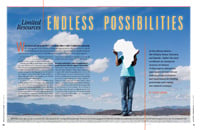 Limited Resources, Endless Possibilities
Susan Ladika
Student enrollments are soaring in East Africa but resources are limited. To help improve education for African students, foreign institutions and organizations are creating partnerships with colleges and universities in the region.



Features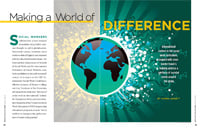 Making a World of Difference
Karen Leggett
International content in the social work curriculum, coupled with cross-border travel is helping address a plethora of societal needs around the globe.



Expanding Horizons at the University of Oklahoma
Christopher Connell
Political leaders like former Senator David Boren and former Ambassador Edward Perkins bring the world to the Sooner State's largest university.
Departments
In Focus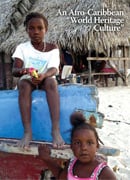 An Afro-Caribbean "World Heritage Culture"
Nick Seamons
In Brief
Berkeley Conference Brings Together Educators for Globalization Dialogue
Peace Corps Releases 2007 Rankings
Commission Urges Next U.S. President to Elevate Priority of Educational Exchanges
Foreign Language Enrollments Soar at U.S. Institutions
Outstanding Chinese Business Schools Featured in BusinessWeek
Public University Association Sets Forth Internationalization Strategies
Developing Successful Short-Term Programs Abroad; Internationalizing through Interuniversity Linkages
Book Review of A Handbook for Counseling International Students in the United States by Hemla D. Singaravelu and Mark Pope
Student Diplomat Essay: "Identity's Shifting Sands" by Hammad Hammad
From the Editors
Reviving Ancient Promise
Christopher Murphy

Front Lines
Demystifying Truths About International Students and Highly Skilled Immigrants
Stuart Anderson
Across Cultures
Expanding Horizons for Chinese Students
Kong Feng and Venie Martin
Past as Prologue
1960-1969: From Kennedy's Inspirations to Fiscal Realities
Alan Dessoff

Voices
Embracing Global Education:
An interview with J. Michael Adams, president of Fairleigh Dickinson University
Elaina Loveland
Education Abroad
Designing an Interdisciplinary Short-Term Program in China
Jacqueline S. McLaughlin, Nikolaos Tzafaras and John McCollough

Foreign Student Affairs
Deciphering Ambiguous Regulations
Eric Kroetsch and Alisa Eland

Forum
Pruning Dead Wood
Ozman Ozturgut