International Educator (IE) is the flagship bimonthly magazine of NAFSA: Association of International Educators. IE maintains the highest standards of intellectual quality, editorial excellence, and design to service its readers who are working worldwide to advance international education and exchange.

All links are to PDFs.

Cover Story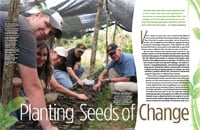 Planting Seeds of Change
Nicole Branan
Agriculture isn't local anymore—it's global. Higher education institutions are helping students in the field learn how to grow as the field internationalizes.



Features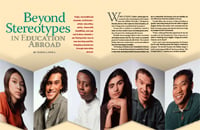 Beyond Stereotypes in Education Abroad
Susan Ladika
Nontraditional students of all kinds—ethnic minorities, adults, those with disabilities, and gay and lesbian students—are finding their way to new learning and life-changing experiences through education abroad.



Nebraska Wesleyan University Mints Fulbright Scholars as Part of Its Global Plan
Christopher Connell
Founded in 1887, this liberal arts college encourages students to go abroad--even after graduation through the Fulbright and other programs and supports faculty through an international sabbatical policy.
Departments
In Focus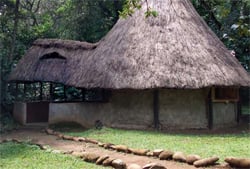 Alone in the Rainforest
Marci McPhee
In Brief
Foreign Student Enrollment in U.S. Graduate Schools is Up
New Study Abroad Alumni Network
Bologna Process Impacts on U.S. Higher Education
Internationalization Article Featured in ACE Publication
Diverse Coalition Urges Obama to Reverse Restrictive Cuba Policies
Inaugural Newsletter Hot off the Press
NAFSA Releases New Publications
Going Global Handbook
From the Editors
Sowing Seeds of Prosperity and Peace
Christopher Murphy
Voices: Ambassador Julia Chang Bloch
East Meets West
Elaina Loveland
Education Abroad
Tracking Students With Disabilities Who Study Abroad
By Michele Scheib
Across Cultures
Performance-Based Funding of Universities: The Italian Experience
By Tommaso Agasisti
Forum
Community Outreach—Benefiting both Town and Gown
By Tara Muller