International Educator (IE) is the flagship bimonthly magazine of NAFSA: Association of International Educators. IE maintains the highest standards of intellectual quality, editorial excellence, and design to service its readers who are working worldwide to advance international education and exchange.

All links are to PDFs.

Cover Story
Going Mobile
By Alan Dessoff
Students all over the world are increasingly seeking higher education in foreign countries and many nations are pursuing them, but U.S. policy continues to be less engaged.


Features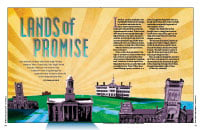 Lands of Promise
By Dana Wilkie
International students often have bright futures ahead of them. Sometimes, that bright future includes staying in the country they studied in—and rising through the academic ranks to lead a university in their adopted countries.



With iPods and Internships, Connecticut College Holds to an International Course
By Christopher Connell

Connecticut College takes interdisciplinary approach to ensure that its 1,900 students learn to become "international citizens."



In Focus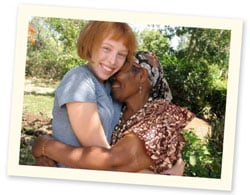 Adieu
Jane Goldstone Sarouhan
In Brief
British Council Calls for More UK-U.S. Partnerships
Employers' Views on College Learning Surveyed
Business Leaders See Value in Foreign Workers
Quebec Speeds Canadian Citizenship for Foreign Students
Indian Numbers Up at Canadian Institutions
U.S. State Department Ends Ban on Two Renowned Muslim Scholars
Japan Aims to Standardize Student Assessment with China and South Korea
German Center for Research and Innovation Opens in New York
New Research on Diversity in Education Abroad by CIEE Ping Fellows
Review of Trends in Global Higher Education: Tracking an Academic Revolution, a Report Prepared for the 2009 UNESCO World Conference on Higher Education
Departments
From the Editors
A Mobile Mindset
By Christopher Murphy



Frontlines
U.S. Public Diplomacy Depends on Citizens Learning Other Languages
By Karen Jenkins and John Meyers



Voices: John Zogby
The First Globals Generation
By Elaina Loveland



Forum
The Economy, Higher Education, and Campus Internationalization
By John Hudzik



Partnering
Launching an International Collaborative Master's Degree
By Kathleen Krentler



Education Abroad
Turning Adversity to Opportunity in Education Abroad
By Janet Hulstrand



Foreign Student Affairs
International Students Are an Emerging Market for Study Abroad
By Greg Grassi and Kira Espiritu



International Enrollment
Getting Down to Business - Recruiting International MBA Students
By Kim Fernandez



View From Out Here
Reflections on a Career in International
Education
By Kathryn Gray Skinner