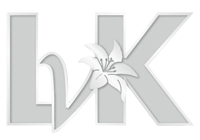 At NAFSA's 1988 annual conference, Lilian von Klemperer herself was the very first recipient of the Lily von Klemperer Award. Lily was founder of the education abroad profession during the mid-twentieth century and for years continued to be a true mainstay for the growing numbers of professionals in that new field. The inspiration, guidance, and training that Lily provided to all in education abroad is impossible to overestimate.
It was understood in 1988 that the award would eventually be presented in Lily's name at NAFSA annual conferences to worthy education abroad professionals who are seen still to have years to devote to the profession. The "LvK" Award seeks to recognize people who, like Lily, have "brought other [education abroad professionals] along" in the field and who maintain the highest standards of professional ethics while sharing their skills, knowledge, and expertise with all colleagues.
Nominations
Nominations for the 2019 EA Awards are now closed. The award recipients will be announced at the EA KC Update on Monday, May 27 at NAFSA's 2019 Annual Conference and Expo.
Learn more about the criteria and selection information.
2018 Recipient

The 2018 Lily von Klemperer Award was presented to Zachary Frieders, University of California, Davis, during the 70th NAFSA Annual Conference in Philadelphia, Pennsylvania.
Supporting Praise
"Zak has undertaken progressive leadership roles.  Among his more notable achievements, he implemented more affordable programs during uncertain economic times and achieved success by increasing enrollments on abroad programs."
"Zak also created an Internships Program Coordinator position to address growing student needs in internship opportunities abroad, which ultimately led to a Florence, Italy-based internship program to receive a National Association of Student Personnel Administration (NAPSA) award for Best Practice in International Education: Student Philanthropy."
"Zak currently serves as a NAFSA Coach for NAFSA's 15th Academy for International Education, mentoring a cohort from Region XII in an intensive yearlong training program with extensive networking opportunities."
Past Recipients
Past recipients of the LvK award (and their professional affiliations at the time of the award) are:
2017 Mandy Reinig, Virginia Wesleyan University
2016 Christina Breakell, Williams College
2015 BJ Titus, University of Minnesota
2014 Mark Lenhart, CET Academic Programs
2013 Levi Brautigan, Villanova University
2012 David Wick, San Francisco State University
2011 Brad Stepan, Denmark Institute for Study Abroad
2010 Natalie Mello, Worcester Polytechnic Institute
2009 Cori Filson, Skidmore College
2008 Joël A. Gallegos, University of North Carolina-Charlotte
2007 Lance Kenney, Villanova University
2006 Martha Johnson, University of Minnesota
2005 Steven Seaworth, Butler University
2004 Stephen Ferst, Rutgers University
2003 Randall Martin Simon, Fraser University, Canada
2002 Art Neisberg, University of Cincinnati
2000 Nancy Ericksen, Trinity University
1999 Cindy Chalou, Michigan State University
1998 Susan Thompson, University of Nevada-Las Vegas
1997 Anji Yucas, University of Pittsburgh
1996 Ned Quigley, Boston University
1995 Margery Ganz, Spelman College
1995 Mickey Slind, University of Idaho
1994 Jim Gehlhar, University of Tennessee
1993 Steve Cooper, Louisiana State University
1991 Nancy Stubbs, University of Colorado
1988 Lily von Klemperer