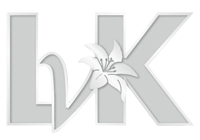 At NAFSA's 1988 annual conference, Lilian von Klemperer herself was the very first recipient of the Lily von Klemperer Award. Lily was founder of the education abroad profession during the mid-twentieth century and for years continued to be a true mainstay for the growing numbers of professionals in that new field. The inspiration, guidance, and training that Lily provided to all in education abroad is impossible to overestimate.
It was understood in 1988 that the award would eventually be presented in Lily's name at NAFSA annual conferences to worthy education abroad professionals who are seen still to have years to devote to the profession. The "LvK" Award seeks to recognize people who, like Lily, have "brought other [education abroad professionals] along" in the field and who maintain the highest standards of professional ethics while sharing their skills, knowledge, and expertise with all colleagues.
The nomination period for the 2020 The Lily von Klemperer Emerging is closed.
All Past Recipients
Listed below are the past recipients of the LvK award with their professional affiliations at the time of the award presentation.
2018 Zachary Frieders, University of California, Davis
2017 Mandy Reinig, Virginia Wesleyan University
2016 Christina Breakell, Williams College
2015 BJ Titus, University of Minnesota
2014 Mark Lenhart, CET Academic Programs
2013 Levi Brautigan, Villanova University
2012 David Wick, San Francisco State University
2011 Brad Stepan, Denmark Institute for Study Abroad
2010 Natalie Mello, Worcester Polytechnic Institute
2009 Cori Filson, Skidmore College
2008 Joël A. Gallegos, University of North Carolina-Charlotte
2007 Lance Kenney, Villanova University
2006 Martha Johnson, University of Minnesota
2005 Steven Seaworth, Butler University
2004 Stephen Ferst, Rutgers University
2003 Randall Martin Simon, Fraser University, Canada
2002 Art Neisberg, University of Cincinnati
2000 Nancy Ericksen, Trinity University
1999 Cindy Chalou, Michigan State University
1998 Susan Thompson, University of Nevada-Las Vegas
1997 Anji Yucas, University of Pittsburgh
1996 Ned Quigley, Boston University
1995 Margery Ganz, Spelman College
1995 Mickey Slind, University of Idaho
1994 Jim Gehlhar, University of Tennessee
1993 Steve Cooper, Louisiana State University
1991 Nancy Stubbs, University of Colorado
Recognition of Award Recipients
Award Recipient Benefits:
Award is presented at the Education Abroad Knowledge Community (EAKC) Update at the NAFSA Annual Conference
Commemorative Plaque is given to award recipient
An opportunity to write a blog post for NAFSA
Invitation to review EA conference proposals for the following year's Annual Conference
 
Criteria for Selecting Nominees
Any member of NAFSA who has been professionally active in the field of education abroad between five and 15 years is eligible to be nominated. People serving in elected positions on the education abroad team, however, are ineligible for nomination throughout their actual terms of office, and former SECUSSA and education abroad chairs remain permanently ineligible.
Selection Information
Nominations are reviewed by the Education Abroad Awards Task Force and its recommendation is sent to the chair of the Education Abroad Knowledge Community for approval. 
Please contact the EA team if you have any further questions.