NAFSA believes that international education fosters understanding and respect among people of diverse backgrounds and perspective, as articulated in our association's Mission, Vision, and Values. Our community members who have a sustained impact on diversity, equity, and inclusion deserve recognition as they show us models and practices to further this Mission. This award honors a NAFSA member who has shown sustained commitment to this Mission by advocating for the interests of under-represented populations; improving recruitment and retention of under-represented populations; or incorporating diversity or anti-oppression training in international education programming. NAFSA welcomes nominations from the United States and from the international education community worldwide. As recommended by the NAFSA Board of Directors, one Award for Impact in Diversity, Equity, and Inclusion in International Education can be given each year.
Recent Recipients
Image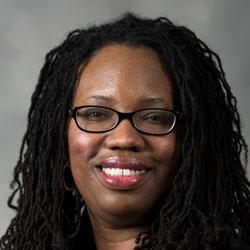 Elon University
Past Chair, Region VII
With a career spanning 19 years in international education, Allegra Laing has championed equity and inclusion for underserved communities within a diverse array of institutional contexts. An alumna of Spelman College and the SIT Graduate Institute, she began her career under the mentorship of Dr...
Image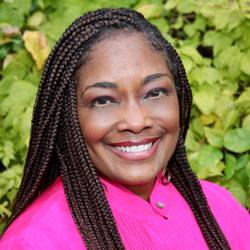 IES Abroad
Gretchen Cook-Anderson, MA, associate vice president, assistant to the president for diversity, equity, inclusion, and anti-racism, and director of diversity recruiting and advising at IES Abroad, is an award-winning marketing executive with more than 25 years of promoting global education, space...