February 24, 2021 | 2:00 p.m. EST
Please join NAFSA President, Jeff Riedinger, PhD, for an informal collegial gathering. This Member Coffee is open and free to members on a first-come registration basis. We will have limited capacity to encourage a candid dialogue. This format will provide us with a great opportunity to discuss matters vital to our association and our community, including NAFSA Advocacy Day and the NAFSA 2021 Annual Conference & Expo. 
Registration for this special event will close at 12:00 p.m. (EST) on February 24, 2021.
Instructions will be emailed to participants by 12:30 p.m. (EST) on the day of the event.
Featuring
Image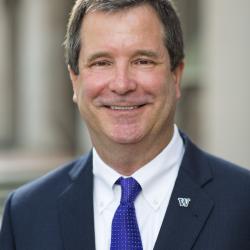 University of Washington
As vice provost for global affairs at the University of Washington, Jeff Riedinger had leadership and administrative responsibility for the institution's diverse global programming including support for international research, study abroad, student and faculty exchanges, and overseas centers. He...