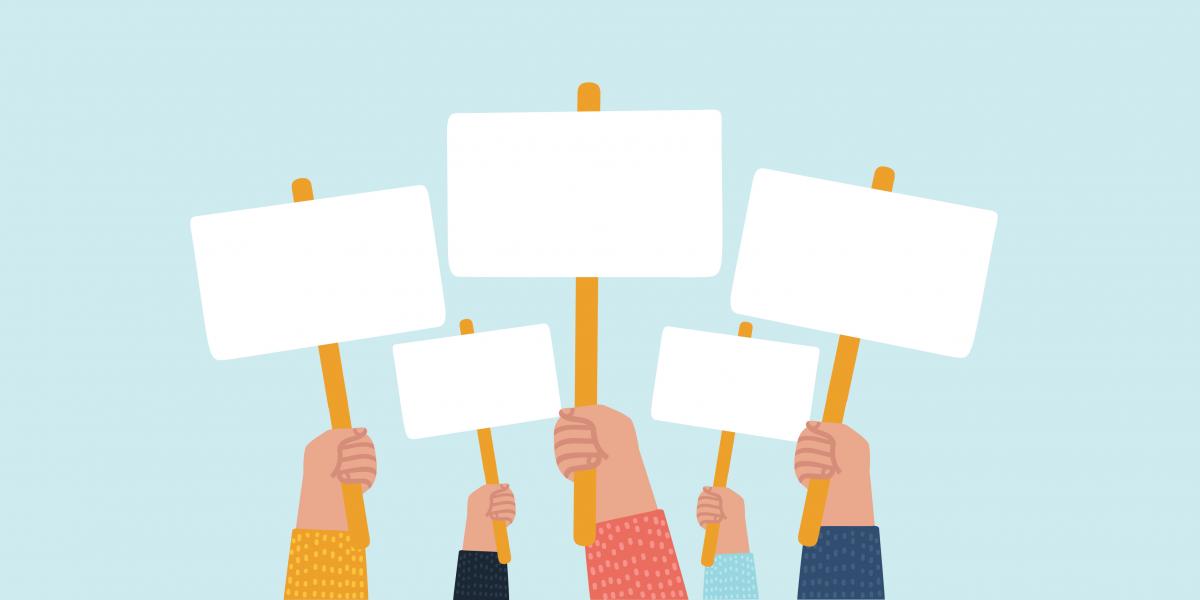 With the 2020 election less than 100 days away, now is a great time for a quick policy and advocacy check-in. I know the pace of policy these days often moves at the speed of Twitter—I'm on NAFSA's policy and advocacy team, and it is easy for me to feel overwhelmed.
Let us help you cut through the noise and focus on a few key policy priorities for the field of international education, how to make a difference, and why your involvement is so important.
NAFSA's Policy and Advocacy Initiatives
Our public policy and advocacy team is focused on three major areas: 1) education abroad, 2) visa and immigration reform, and 3) Welcome to Succeed, a campaign that supports international students and scholars in the United States. We're also watching closely for any regulatory threats to optional practical training and duration of status, along with ensuring that visa and immigration processing runs smoothly for the fall semester.
The most immediate opportunity to push forward on these issues is the Senate's COVID-19-related economic stimulus package (the House already passed their bill in May). NAFSA is advocating for investments and policies that would have a significant impact on restoring and reviving both study abroad programs and international enrollment. (Read more details in our issue briefs.)
NAFSA plays a vital role in making the case for these asks—and we need advocates to help. Here's how you can join us.
Make the Case with Stories and Data
For these issues to resonate with lawmakers, putting a human face to them and quantifying the benefits of international students and scholars—and the cost of losing them—is a powerful combination. Check out our short explainer video and a series of student profiles that tell the personal stories of how international students and scholars contribute to their classrooms and communities.
We created a tool that calculates the economic benefit and jobs created by international students in all 50 states and the District of Columbia and all congressional districts, so it's easy to find relevant information for your community. NAFSA also conducted a survey to determine the estimated financial impact of the COVID-19 pandemic on higher education, specifically the areas of education abroad and international student and scholar programs and services. The study findings and related infographics are helpful ways to convey to lawmakers the importance of study abroad to the U.S. workforce, economy, and student success in today's global marketplace.
Your Voice Matters!
The next election is key to setting the course for the future of international education. In the last few years, we've seen the powerful impact of advocacy reaffirmed. A recent example is the response to the Department of Homeland Security's abrupt decision to rescind the #StudentBan—the SEVP guidance that threatened all international students in the U.S. with deportation if their school turned to online-only instruction. In a matter of days, we mobilized hundreds of advocates across the country to speak out against the guidance to their lawmakers using email and social media channels.
We need to be prepared to organize in this way again. The voice of constituents is particularly important. But don't worry, you don't need any special skills, connections, or experience—just the time and willingness to commit to reaching out to your lawmakers to share your passion for international education. We'll try to make the rest of it easy and straight-forward by providing your lawmaker contact info and sample messages to customize and send at strategic times.
Not a U.S. voter? Fear not. You can still have influence. There are still some options for you below.
What You Can Do Now:
Make sure you are registered to vote: Need to register? Our Connecting Our World advocacy portal can help you get started.
Make a plan to vote: COVID-19 has made absentee ballots or voting by mail especially important. Each state has different rules. Use our Election Map to find your state's election page to make sure you have a clear sense of how best to safely vote in November. (If you're a U.S. citizen living outside the United States, visit Overseas Vote Foundation for more information on how to cast your ballot.)
Find out who your members of Congress are: Look them up and follow them on Instagram, Twitter, and/or Facebook to stay up to speed on what they're talking about. Chances are they will be more visible in your state and/or congressional district during the August recess. Look for ways to participate in their virtual town halls or other online events to make your voice heard. If you're not a U.S. citizen, find the lawmakers that represent your company or institution and speak to them.
Subscribe to our Connecting Our World email list: We send weekly updates on how to advocate for and against policies that impact our field. Encourage your colleagues to do the same!
Stay engaged: Keep an eye out for NAFSA.News, NAFSA's weekly member newsletter. In the leadup to the election, each issue will include a simple task that members can take to keep the advocacy drumbeat for international education going.
We'll be posting more information about NAFSA's policy and advocacy priorities as we approach November. Thank you for your commitment to the democratic process and working toward a more peaceful, globally connected world.