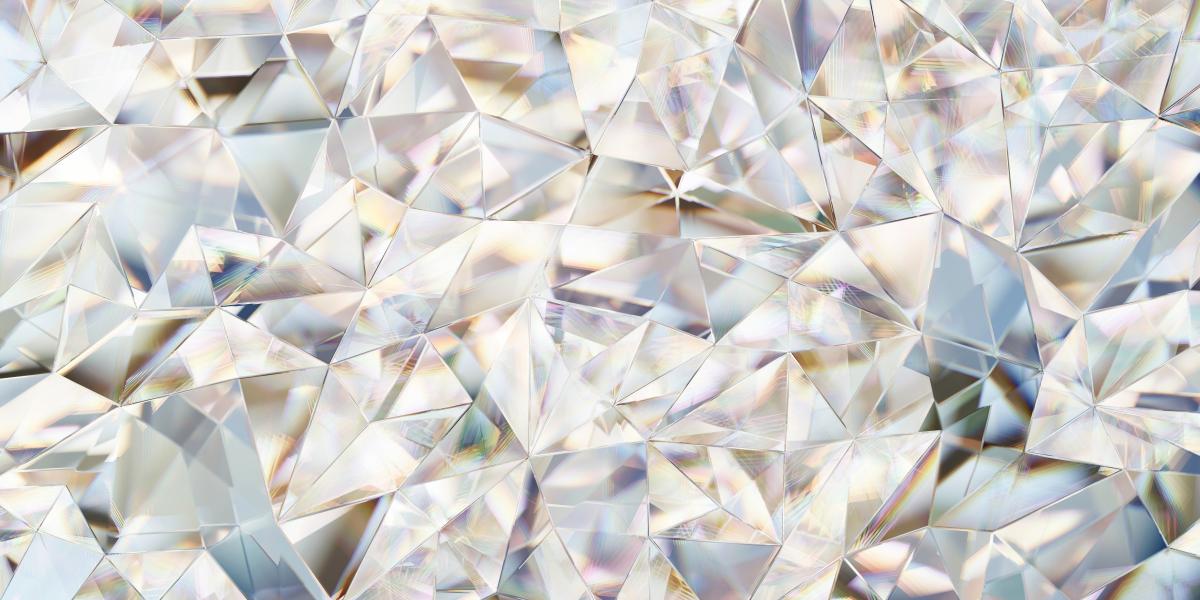 If you've looked at the schedule for the NAFSA 2023 Annual Conference & Expo, you know it's easy to get overwhelmed by all of the offerings. Among the hundreds of sessions, workshops, networking events, speakers, exhibitors, special events, it can be hard to know where to start.
We asked NAFSA staff members to tell us about the hidden gems and can't-miss events at NAFSA 2023. See below for the inside scoop, and dig into the full schedule to start planning your days at the conference.
Meredith Bell
Editor, Digital Content
Can't Miss: I'm definitely biased since I've worked on this project, but I'm so excited to see the special print issue of International Educator magazine, which celebrates NAFSA's 75th anniversary and all those who have shaped the association and the field over the last 7 decades. The issue launches at the conference and is free for conference attendees. I can't wait to pick up my hard copy—I expect it'll be a keepsake to treasure.
Hidden Gem:Books & Bubbly! NAFSA is hosting a gathering in the NAFSA Pavilion on Wednesday afternoon at 4:00 p.m. to celebrate the association's 75th anniversary, the release of the new History of NAFSA book, and all NAFSA publications. Stop by to browse publications, speak with authors, or to just mingle over beverages! Come by the Pavilion a little ahead of time, at 3:00 p.m. to catch a talk by Mark Toner, the author of History of NAFSA.
Joelle Brown
Associate Director, Education Abroad Services
Can't Miss: The education abroad session on Thursday afternoon, "Bridging Education Abroad and Veteran's Affairs Realities." Education abroad is for everyone–especially our student veterans and dependents of those veterans. Since 2019, the regulations related to Veterans Affairs (VA) benefits have been changing. This session is a "must" for anyone who works in education abroad.
Hidden Gem:The poster fairs on Wednesday and Thursday morning! With 14 interesting and diverse themes including "Advocacy in International Education" and "Model Practices in Education Abroad," attendees benefit from thoughtful and informal dialogue focused on the field's biggest questions. The culture at the poster fairs is extremely approachable—walk right on up and start a conversation!
Liz Cameron
Program Manager, Internationalization and Global Engagement
Can't Miss: The Latin America and Caribbean (LAC) Forum! For the first time since 2019, the LAC Forum will be in person, and you don't want to miss this signature program, which is included in conference registration. The program features expert presenters who share reflections and best practices for building collaborative alliances, and then roundtable discussions and networking. Attending the LAC Forum is a "must" for those who want to build and strengthen partnerships with the Latin America and Caribbean region.
Hidden Gem: The International Education Leadership session on Thursday afternoon "Pulling Together: Indigenizing International Education: A Vancouver Island Perspective." Join this session to learn how North Island College established its indigenizing internationalization plan and discuss how to develop an institutional internationalization plan on the principles of indigenization, decolonization, and reconciliation—timely topics for this year's conference!
Shaina Dorow
Associate Director, Conference Program
Can't Miss: Looking for ways to get involved in future conferences? Join the 2024 Annual Conference Committee on Friday, 10:30 a.m.–11:20 a.m. as they share tips and model practices for writing winning proposals.
Hidden Gem: If you're attending the annual conference for the first time or want to engage with the conference in a new way, head to the Capital Studio, where there are all sorts of networking programs. With programs such as "Knitting @ NAFSA" and "Networking for Introverts," the studio is a great place to meet all kinds of new people. The Capital Studio also has an area to donate supplies to local organizations for people in need.
Will Eichhorn
Associate Director, Regional Affairs
Can't Miss: Regional meetups! All NAFSA members are automatically members of the geographical region they live in. These meetups are a great way to build a sense of community in the field and find fellow NAFSAns near you.
Hidden Gem: The NAFSA Pavilion! During a conference it's easy to get into the sit-and-listen mentality as you hop from session to session. A lot of the programing in the pavilion is designed for a smaller audience and highlights resources that attendees can use right away. It's worth planning your visit to the exhibit hall around a pavilion session that matches your interest.
Dale LaFleur
Senior Director, Academic Affairs & Internationalization
Can't Miss: The Symposium on Leadership is a can't-miss event! Included in the conference registration, this event takes place on May 30, 2:00 p.m.–4:00 p.m.(EDT) and features Lavern Samuels, director of International Education and Partnerships and president of the International Education Association of South Africa. Samuels discusses "Decolonization, Indigenization, and International Education." The International Education Leadership Knowledge Community is also hosting an open meeting on May 31 from 10:30 a.m.–12:00 p.m. (EDT) to continue the conversation on this important topic.
Hidden Gem: On Wednesday, May 31 at 9:30 a.m., a panel of authors provides "Reflections from the Global Studies Literature Review: Advancing Inclusive Excellence." The panel features contributors to NAFSA's Global Studies Literature Review (GSLR) Issue 12, the theme of which is "Moving Beyond the Status Quo: Advancing Inclusive Excellence in International Education." In addition to sharing more about their submissions, authors invite conversations on how research can further the field's shared work related to diversity, equality, and inclusion.
Lauren Newton
Associate Director, Professional Learning Services
Can't Miss: You can't miss the Opening Celebration! This year it will be held at Nats Park, which is where the Washington Nationals (D.C.'s Major League Baseball team) play! The stadium is a really nice venue and overlooks the Anacostia River. The Opening Celebration is always the best way to reconnect with NAFSA friends and colleagues and to gear up for the week of learning and networking. Come early so you can explore a different, less touristy part of the city away from the National Mall. I love this neighborhood—there are lots of delicious restaurants and a long walking path along the waterfront. All of this is just a stone's throw from the stadium.
Hidden Gem: Anyone interested in NAFSA's RISE Fellowship (and if you're not interested, you should be!) should attend the session, "NAFSA RISE Fellowship: Its Value to You and Your Institution." Led by two current RISE Fellows in their second year, this session gives tips and advice on submitting your RISE application. While the RISE Fellowship is intended for newer professionals, more experienced international educators still benefit from attending and encouraing their staff to apply to this important program.
Alena Palevitz
Associate Director, ISS Services and IEM
Can't Miss: Make time in your schedule for the knowledge community (KC) update meetings on Tuesday, May 30, where you'll hear from peers who contribute to important NAFSA resources. KC leaders also offer tips on making the most of your NAFSA experience, at conferences and year-round. Plus, say hello to NAFSA staff and participate in welcoming activities for newcomers to the field and/or KC. There's an update meeting for each KC and they occur early in the week, so you can immediately start making friends and planning conference activities you can attend together.
Hidden Gem: NAFSA's Member Interest Group (MIG) meetings, which are held throughout the week, offer the opportunity to connect in a warm and welcoming setting based on common interests. NAFSA has more than 30 MIGs, covering a wide variety of topics related to career type, region or country, and core aspects of one's identity. Attend these meetings to connect on a deep level and expand your professional network.
Erica Stewart
Senior Director, Advocacy and Strategic Communications
Can't Miss: "Policymaking in International Education: The View from Washington, D.C." is a perennial favorite at the conference, and for good reason. Knowledge of how key policy initiatives, the current political climate, and the federal budget are affecting international education and exchange is vital information for everyone in the field. Don't miss a chance to get the inside scoop while just a stone's throw away from Capitol Hill itself!
Hidden Gem: Want to advance (or begin) your grassroots advocacy game but don't know how? "Advocacy Throughout Your NAFSA Career" has you covered, regardless of your starting point. Let a panel of dynamic and knowledgeable NAFSA Advocates of the Year be your guide to essential and easy tricks of the trade. You'll leave feeling energized and prepared to use your voice in simple and constructive ways.
Jenna Vaccaro
Associate Director, Publishing Services
Can't Miss: Join us in the Pavilion for a session with Mark Toner, author of the new book The History of NAFSA: 75 Years of Advancing International Education on Wednesday at 3:00 p.m. Discover NAFSA's origins and how the association has shaped the field of international education and impacted cross-cultural understanding. Join the session for fun trivia, rarely seen photos from our archives, and the backstory of the organization's most important initiatives. Afterward, join in a champagne toast to the next 75 years of NAFSA.
Hidden Gem: Plenary speaker Nadia Murad's book signing! We're so excited to welcome Nadia to our conference and to offer attendees the chance meet and have their books signed by this Nobel Peace Prize-winning author. Don't forget to schedule some time to attend the signing, which will take place just after the plenary session on Tuesday.