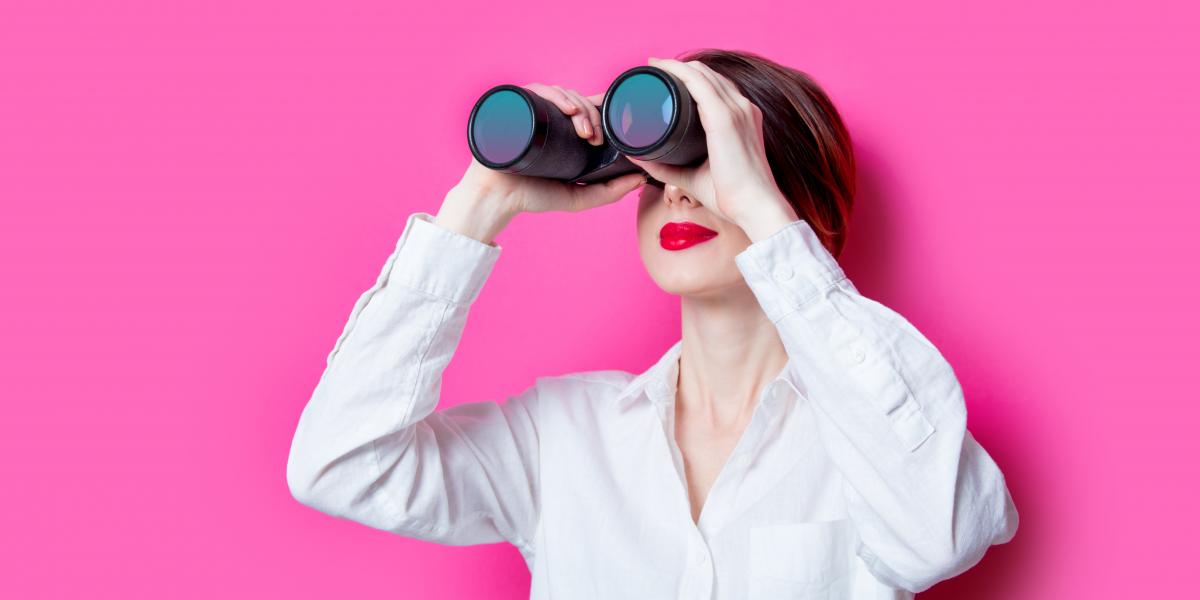 Have you ever thought about applying for the NAFSA Board of Directors or nominating  somebody who you think is perfect for the position? Now is the perfect time to do so! There are several positions open until March 15 (the application deadline):
Board Member-at-Large
Vice President for Professional Development and Engagement
As chair of the Governance Committee that oversees selection of NAFSA's leadership slate, I want to encourage you to take the step to be a NAFSA leader at another level. 
There are many questions about what the board does. I'd like to take this opportunity to address some of the most common questions.
1. Who are we looking for to serve on the Board of Directors? 
The NAFSA board functions best with a diverse membership and diverse ideas. We consider diversity in its broadest contexts. NAFSA needs individuals who can fulfill the fiduciary and strategic responsibilities of board members—individuals who recognize the importance of stewarding NAFSA's resources and who can provide advice and support for NAFSA leadership and staff in navigating an incredibly challenging time in international education. 
Each year the Governance Committee conducts a characteristics survey of current board members with special attention to those cycling off the board. We identify the characteristics we need at a particular time. Currently, we're recruiting strategic thinkers who recognize the current challenges for international education and the changes NAFSA needs to make to serve its members in the current environment and move forward.
As always, we're looking for applicants who represent different knowledge communities and positions in international education. We try to have members who represent all the institutional types among our members—both domestic and international. We want seasoned veterans and those who may have less experience but know NAFSA well and are invested in its future long-term. The board also recruits nonmembers, who bring ideas from their experience that are valuable to the board's strategic planning. 
2. What is the time commitment?
When we say we are a working board, we mean that literally. We have three board meetings a year over two days. We attend the annual conference and serve on at least two board committees, which have their own meetings and conference calls. Board members are encouraged to attend Advocacy Day each spring. There are many weeks where we are not engaged in NAFSA work and others where we respond to emails or have a phone discussion with committee members or prepare for committee or board meetings. 
The time commitment can run from a few hours a month to the entire week when there is the annual meeting. Committee chairs have more responsibility than other members, however, members don't take on chair positions until they've been on the board for at least a year. Staff and board leadership are well aware of everyone's commitments to their day jobs and won't ask anyone to take on extra projects that they don't have time for., NAFSA staff checks our availability before scheduling for committee meetings and conference calls, and we run our meetings on schedule so that everyone can plan. In other words, you can make this work with your schedule as you have made other NAFSA volunteer work fit. So, don't let the time commitment get in your way of applying! 
3. How are members of the board chosen?
The Governance Committee solicits applications and nominations through the online process as well as recommendations from current board members. We keep names for three years because we may need different backgrounds and skill sets in different years, as previously mentioned. This is what the process looks like from there:
We set priorities based on our characteristics survey and then look at nominees who fit those categories or who would simply be outstanding members. 
We develop a list of potential interviewees and contact them to determine their level of interest. 
We then select the top prospects and interview them. In the past, we conducted these interviews during the annual conference. In 2020, we moved to a virtual interview process. 
Once the interviews are complete, the Governance Committee presents the recommended slate of leaders to the full board for approval. 
That slate is then submitted to the entire membership for election. 
It's important to note that the process is confidential. The only board members who know who is being considered and interviewed are Governance Committee members. We ask that nominees and interviewees also keep their status confidential (except with their direct supervisors because of the time commitment should they be selected). 
4. Do board members have a financial obligation to NAFSA?
The answer to that is "no"—Board members are not expected to make a large financial contribution. There is an expectation that board members to make some type of financial commitment to one of NAFSA's funds or to the general endowment. We recognize the diversity of positions and pay differentials among our members and do not set a prescribed amount. It is what the member is comfortable giving. 
Keeping the NAFSA Mission Alive
Being a board member is an honor and a responsibility. Board members share one thing in common—a dedication to internationalization in its many forms. 
NAFSANs with vast member-leader experience help ground strategic thinking in the needs of grassroots members. Nonmembers bring expertise and connections that help NAFSA fulfill its mission and serve its members in new and better ways. 
Seasoned veterans provide historic perspective and can keep us from making mistakes of the past and have seen how our environment has changed and adapted over the years. Members who are newer to the field challenge us to think in new ways. 
For me, being a board member the past 5 years—especially working on advocacy issues and strategic directions—has been an opportunity to put my experiences to work in new ways that help fulfill NAFSA's mission. I couldn't have done my job as a senior international officer without all the support from NAFSA, and it's been gratifying to know that my contributions served others and helped support the NAFSA mission. 
So, if you are a NAFSA leader who has ideas to help the association navigate our current challenges, please consider applying. Or if you know someone who would be "perfect" for the board, please nominate that person. And finally, feel free to reach out to me with any questions.