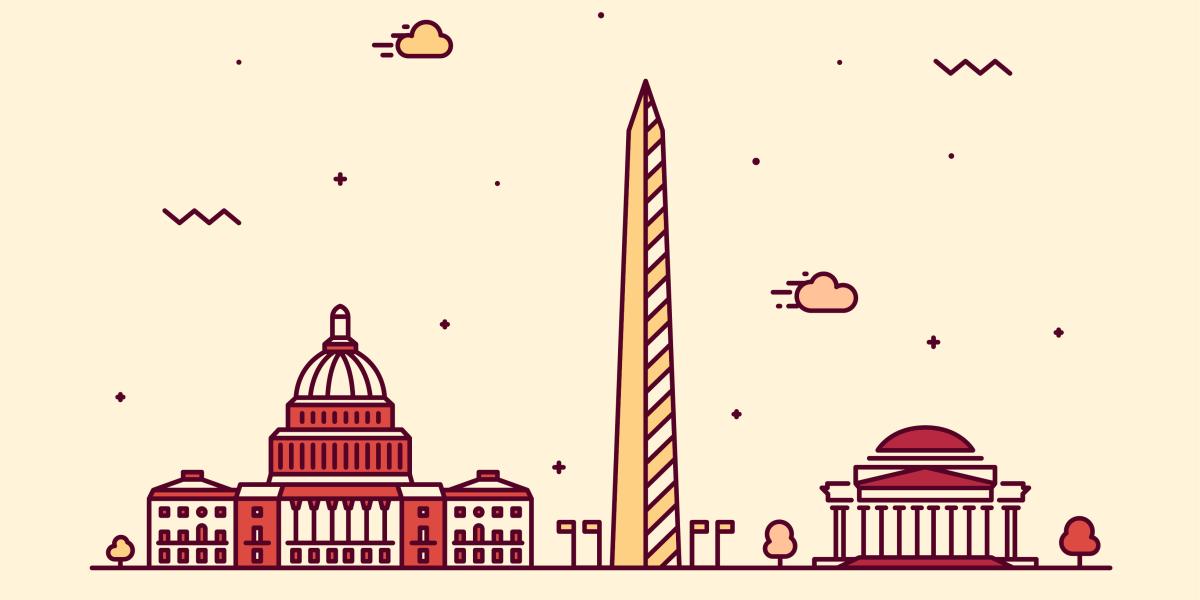 We may be biased, but we think the NAFSA annual conference is the place to be every year if you're an international educator. But if you need convincing, read on for what's in store at this year's conference in Washington, D.C.
1. Celebration
Did you know that this year marks NAFSA's 75th anniversary? Think of the annual conference as our chance to celebrate together! Honor the association's storied history, and join peers, colleagues, and friends from around the world in charting a course for the future. (There might even be birthday cake to mark the occasion.)
2. Networking
As always, this is one of the main reasons attendees come from across the country and the globe to the NAFSA conference. It's the only time during the year when everyone in international education—from international-student advisers to third-party study abroad providers to ed tech companies—is in one place. Connect with colleagues, catch up with friends, and do business in the expo hall.
3. Education
Learn best practices, stay on top of trends, and hear the latest research in international education with a full slate of sessions at the annual conference. Nearly 150 sessions and more than 100 posters cover topics from NAFSA's five knowledge communities and the 12 International Education Professional Competencies. There's something for everyone!
4. Partnerships
Check in with existing partners—and meet new ones—to see how they've adapted to meet today's challenges and opportunities. Don't miss NAFSA's world-class International Education Expo to explore the largest selection of cutting-edge programs, products, and services.
5. Training
Go deeper on a particular topic in one of the conference's 25 in-depth workshops, where you'll gain and sharpen the critical skills you need to flourish and excel in your career.
6. Professional Development
The NAFSA annual conference can be a big boost to your professional development. In addition to networking and learning, you can access career-focused sessions and resources and meet with career advisers to advance your professional objectives even further.
7. Inspiration
We're thrilled to host Nadia Murad and Baratunde Thurston as plenary speakers at the annual conference. We can't wait to get a dose of inspiration from both of them, as well as from an exciting slate of Spotlight Speakers. With the chance to also engage with peers and friends from around the world, you'll leave the conference with a reinvigorated commitment to the shared values of our community.
8. Signature Programs
Included in the cost of registration, the Latin America and Caribbean Forum and the Symposium on Leadership are great opportunities to interact with leaders in the field and discuss best practices, timely themes, and emerging thought leadership for the year ahead.
9. Resources
Access the latest publications, materials, and research, all curated to ensure you have the information you need at your fingertips. Stop by the NAFSA Bookstore to check out the forthcoming History of NAFSA book and many other titles.
10. Adventure
Enjoy a week in exciting Washington, D.C., taking in historical sites and landmarks, world-class museums, eclectic cuisine, and invigorating nightlife. Locals and visitors alike are drawn to this diverse city with an international community. If you're a baseball fan, don't miss the Opening Celebration at Nationals Park, home of the Washington Nationals baseball team.
Register now for the conference, and we'll see you soon in Washington, D.C.!