Region I Conference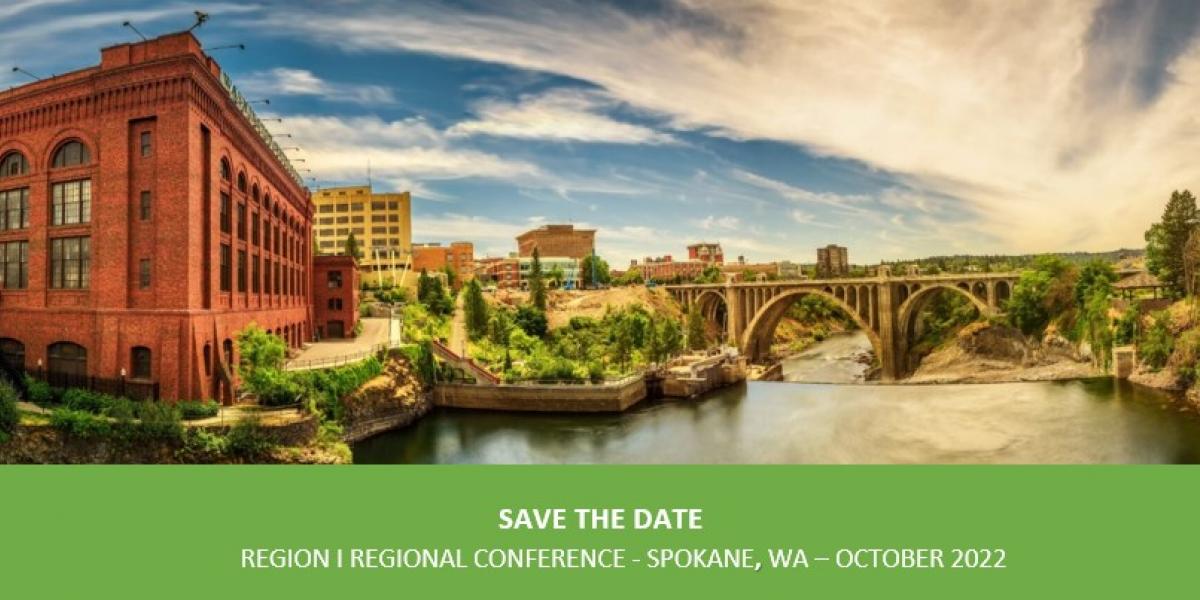 Important Dates
Registration opens: TBD
Registration deadline: TBD
NAFSA workshops: Tuesday, October 2022
Region I conference: Wednesday, October 2022
Details
We look forward to seeing you in October 2022 for the Region I Conference in Spokane, WA!  Please check back for additional details in late June.
If you are interested in volunteering to help with the conference, please contact Conference Planner Karissa Ringel

If you are interested in sponsoring or exhibiting, please contact Development Rep Cody Oliphant for additional information.
Each year, the fall season is marked as a time for NAFSAns across the United States to convene for professional development and networking at fall Regional Conferences. To assess the prospect of in-person conferences in 2021, NAFSA staff conducted extensive research, reviewed NAFSA regional leader feedback, and consulted liability experts. Based on our findings, and especially the deep concern for the safety of our community, the NAFSA Board of Directors has concluded that we will not convene our constituents in person for fall Regional Conferences. This was a challenging decision especially as we see the vaccine rollout continue, though our commitment to the health and safety of our community remains steadfast.
NAFSA remains committed to NAFSA's new strategic plan of educate, advocate, and innovate. In this spirit of innovation, NAFSA's Regions are pleased to share that the fall season will remain a convening space for NAFSAns across the United States through the NAFSA All-Region Summit, a combined virtual event! Housed on one platform, NAFSAns will gather virtually to take part in unique regional offerings, as well as engage in shared networking and activities on October 4 through 22. Attendees will access region-specific content by logging onto the platform for their designated days and selecting their region from the main landing page. This first-ever combined online event will broaden learning and engagement across all regions. Attendees will have access to all regional offerings throughout the October dates, so learning and professional development is not limited to one region.
Additional information about Region I's content will be posted on this page as it becomes available. To learn more about the NAFSA All-Region Summit, visit the event homepage.