Arizona
The following organization, which are independent of NAFSA: Association of International Educators, provides additional opportunities to network and access resources within your state as well as local communities.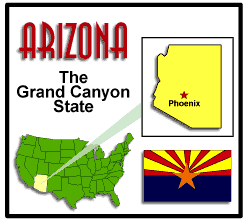 Welcome to the Arizona page in the Region II website! Arizona, the Grand Canyon State, is a beautiful land of contrasts; from deserts to alpine mountains, small cities to large metropolitan areas, you can find something for everyone in our slice of the southwest.
International education in Arizona takes place in our state university system, which consists of three public institutions, as well as in private colleges and universities, trade schools, and high schools all across the state. The Arizona International Educators (AIE) are an informal group of people who work to promote the values and concepts of our field, and we meet each spring to catch up and look for new ways to enhance our profession.
Arizona State Rep
Fiona Grugan
University of Arizona