Colorado
The following organization, which are independent of NAFSA: Association of International Educators, provides additional opportunities to network and access resources within your state as well as local communities.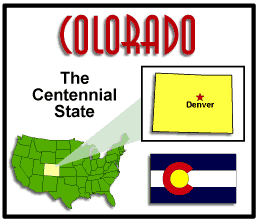 The State of Colorado offers an exciting landscape and a wealth of resources for those involved in international education. We encourage and welcome you to browse through the NAFSA regional and national resources and to contact us with any questions about becoming involved with the Colorado International Educator's group. The State of Colorado holds an annual state meeting (usually in April), and we invite you to participate (open to NAFSA members and non-members).
Hannah Farrar
Education Abroad Program Manager
University of Colorado Boulder
CO/WY International Educators Conference
Visit the CO/WY International Educator's website for information on the annual state conference and meeting.
Subscribe to CO/WY International Educators Listserv