2019 Region IV Election
Region IV Elections will take place on between October 3-16, 2019. Read up on two fantastic Chair-Elect candidates and cast your ballot. You will receive a link to the ballot via email.
Look forward to new Region IV Chair-Elect to be announced at the NAFSA Region IV Conference! Yet another reason to join us in Fargo, ND.
Kimberly Gillette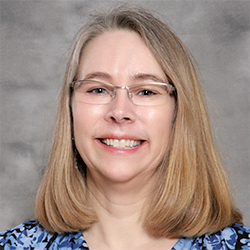 I, Kimberly Gillette, am the Director for the Center of Global Engagement at Minnesota State University Moorhead. NAFSA has been an invaluable resource for me during my 25 years working in international education. As my responsibilities changed, I looked to NAFSA and fellow NAFSA members for support and resources. I am fortunate enough to have experience with many aspects within international education and am eager to share my expertise and leadership to help NAFSA region IV continue to grow and serve professionals in the field. I am a member of the Association of International Educators Administrators, the FORUM on Education Abroad, and NAFSA: Association of International Educators, where I served on the Region board and am a member of the Trainer Corps.
I have held previous positions at the University of Minnesota Crookston and the University of Arizona. I hold a Master's degree in Intercultural Relations from Lesley University and a doctorate in Educational Leadership from the University of North Dakota.
Taylor Kinde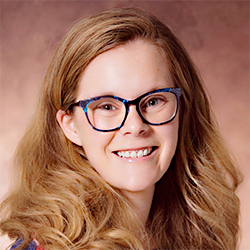 Taylor Kinde, Director of International Student Coordination at the University of Central Missouri has always had a passion for international education since she studied abroad, her junior year in high school, in Italy. She has since lived and studied in Sweden, Costa Rica, and Ecuador. Taylor has served on the NAFSA Region IV Team before as the Teaching Learning and Scholarship Representative and now serves on the national level on the Leadership Development Committee. She is also involved in the NAFSA Research Symposium. Taylor received her undergraduate from the University of Central Missouri, Masters from the University of Nebraska Lincoln, and now in the process of earning her doctorate from the University of Missouri- Columbia. Her dissertation will be looking at student services in the United States and Sweden.