The International Enrollment Management (IEM) Knowledge Community (KC) addresses the needs of professionals working in admissions, recruitment, enrollment management, marketing, credential evaluation, intensive English programs, sponsored program administration, and overseas advising and counseling. IEM is essential for institutions that wish to create a successful international enrollment strategy. The IEM KC networks offer discussion forums and a resource library connecting international education professionals worldwide.
Mission Statement
The IEM KC is a dynamic community that provides leading-edge knowledge for international education professionals in recruiting, admissions, preparation, and international enrollment management.
Connect with the Community
ACE Network
Explore Admissions and Credential Evaluation (ACE) resources and connect with peers. 
Explore the ACE Network
RAMA Network
Explore Recruitment, Advising, Marketing, and Admissions (RAMA) resources and network with peers.
Explore the RAMA Network
Leadership Team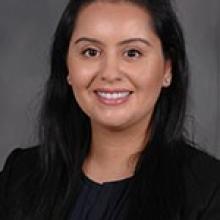 Kent State University
2020 Chair, International Enrollment Management Knowledge Community
Salma Benhaida is the director of international recruitment, admissions, and sponsored student services at Kent State University where she oversees international recruitment and admissions over the eight-campus system. Benhaida also acts as liaison between Kent State University and various...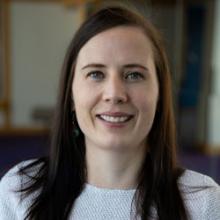 Concordia University, St. Paul
2021 Chair, IEM Knowledge Community
Katie is the assistant director of international admissions and partnerships at Concordia University, St. Paul. Katie oversees recruitment and admission for all undergraduate, graduate, and doctoral international students, as well as agreements with agencies and partnering organizations. She...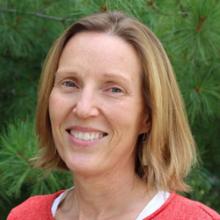 University of Idaho
2019 Chair, IEM Knowledge Community
KC IEM Leadership Team
Jenna Briggs, Admissions & Credential Evaluation Network Leader
Saginaw Valley State University
Sean Cochran, Recruitment, Advising, Marketing, and Admissions Network Leader
California State University, Long Beach
Jaishankar Raman, Regional Liaison Outreach Coordinator
The California State University, Office of the Chancellor
Emilija Zlatkovska, Intensive English Programs Network Leader
University of Southern Indiana
Helen Balderama, International Outreach Coordinator
York University
Krista Kennedy, Sponsored Program Liaison
Portland State University
Regional Liaisons
Jamie Frick, Region I - Oregon State University
Region II
Xuan Li, Region III - Northeastern State University
Becky Hanson, Region IV - University of Iowa
Karin Christoph Brown, Region V - One Earth International Credential Evaluations
Region VI
Todd Beard, Region VII – Lipscomb University
Region VIII
Colleen Thapalia, Region X – Clarkson University
Region XI
Rikki Mitsunaga, Region XII - University of Hawai'i