NAFSA 75th Anniversary Plenary Speakers
On May 30 and June 1, international educators from across the world gather for two unforgettable plenaries that celebrate the storied history of the association and to reimagine the future of international education. For 75 years, NAFSA has convened the most notable and relevant voices at its annual conferences, and this year is no exception. Attend this year's plenaries, where speakers share new insights and perspectives, connect diverse topics to the mission of international education, and inspire a renewed vision for the years ahead.
NAFSA is honored to host two incredible visionary and inspiring special guests at our plenaries. On Tuesday, May 30 we will welcome Nobel Peace Prize Laureate Nadia Murad, and on Thursday, June 1, we will welcome writer, activist, and comedian Baratunde Thurston. Learn more about our distinguished guests (below) in advance of the plenaries and read their bestselling books.
Both plenaries will also feature uplifting performances by up-and-coming entertainers. On Tuesday, May 30 we will welcome Nepali American singer, songwriter, and actress Parijita Bastola. And, on Thursday, May 31, our plenary will open with The Center Stage Academy's Show Biz Kids dance ensemble and we close out with a special performance by the GenOut youth chorus. Be sure to stay until the end of each plenary so that you do not miss the performances that will open and close each event.
Image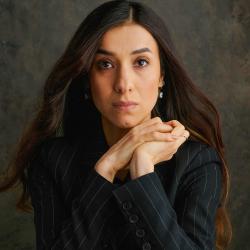 Nobel Peace Prize Laureate
Tuesday, May 30
Human rights activist and recipient of the 2018 Nobel Peace Prize, Nadia Murad is a leading advocate for survivors of genocide and sexual violence. Her New York Times bestselling memoir, The Last Girl: My Story of Captivity, and My Fight Against the Islamic State , is a harrowing account of the...
Image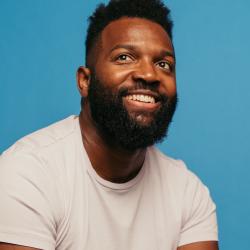 Writer, Activist & Comedian
Thursday, June 1
Baratunde Thurston is an Emmy-nominated, multi platform storyteller and producer operating at the intersection of race, tech, democracy, and climate. He is the host and executive producer of the PBS television series America Outdoors with Baratunde Thurston (pbs.org), creator and host of How To...
Plenary Sponsorships
NAFSA, the world's largest association dedicated to international education and exchange, invites you to partner with us as a 75th NAFSA Annual Conference & Expo sponsor of this year's unforgettable plenaries.
Showcase your message and the power of your brand  to conference attendees through NAFSA's plenary marketing and promotions for this important event. Acknowledgment will include recognition on the conference website, mobile app, online planner, and conference signage. Sponsors may also meet the distinguished speaker, share the plenary stage, and welcome attendees.