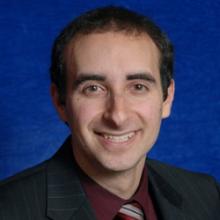 Adam Cohen
Siskind Susser PC
Member, ISS RP Employment Based Subcommittee
Adam S. Cohen is an attorney in the Memphis office of Siskind Susser PC, where he practices exclusively immigration and nationality law. Mr. Cohen represents corporate and individual clients in several areas of immigration law, with a particular concentration on the immigration of physicians, researchers, and academics. He has considerable experience with J-1 waivers, H-1Bs, O-1s, TNs, EB-1s, National Interest Waivers, PERM labor certification green cards, Schedule A green cards, and various other business and family immigration procedures.
Mr. Cohen is an active member of the International Medical Graduate Taskforce (IMGT), the physician immigration bar organization, and he currently serves as chair of the IMGT Conference Committee. He is active in NAFSA: Association of International Educators as a member of the ISS RP Employment Based Subcommittee as well as NAFSA's Trainer Corps. Mr. Cohen is also a member of the American Immigration Lawyers Association (AILA) Board of Publications. He is a past board member of the Federal Bar Association Memphis Mid-South Chapter and a member of the Florida Bar.
Mr. Cohen has been selected as a future leader by Who's Who Legal: Corporate Immigration for 2019 and 2020, and he has been a speaker at multiple AILA, IMGT, and NAFSA conferences, various universities and local events, as well as on local Spanish radio and television. He has been quoted in national press and has written articles for various publications.
Prior to joining the firm, Mr. Cohen worked as both a judicial law clerk for the Orlando Immigration Court and an attorney adviser for the Memphis Immigration Court. Thereafter, he worked at a private immigration law firm with a particular concentration on removal/deportation proceedings and family immigration.