Image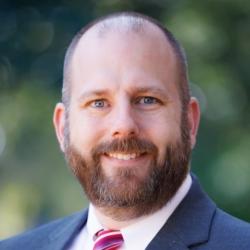 Charter Morris, MA
Director of International Student & Scholar Services
The University of Alabama
2023 Regional Affairs Committee Chair
Charter Morris is currently Director of International Student & Scholar Services at The University of Alabama, where he has served since 2012. Charter is the PDSO and RO and his main areas of focus are J-1 scholar advising and F-1/J-1 student advising.
Charter is the Chair for the Regional Affairs Committee (RAC) and a member of NAFSA Trainer Corps. Charter previously served as 2019 Chair of NAFSA Region VII, as KC ISSS Liaison for NAFSA Region VII, was on the board of the Alabama Association of International Educators, and was on the chair stream for the Mississippi Association of International Educators.
Charter Morris received NAFSA's 2023 KC ISSS Award of Excellence.