Image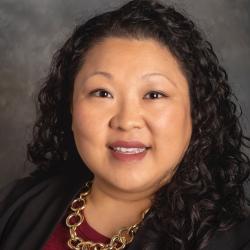 Christina W. Yao, PhD
Associate Professor of Higher Education; Program Coordinator, Higher Education and Student Affairs Master's program
University of South Carolina
Christina W. Yao, PhD, is an associate professor of Higher Education and program coordinator of the Higher Education and Student Affairs Master's program at the University of South Carolina. She is a qualitative researcher who studies undergraduate and graduate student engagement and learning in higher education. She operationalizes her research focus through three connected topical areas: international student mobility, scholar-practitioner preparation, and transnational education.
Dr. Yao is involved in several professional organizations, including vice chair for the Council for International Higher Education (CIHE) for the Association for the Study of Higher Education (ASHE) and continued involvement with the Comparative and International Education Society (CIES). She also serves on the editorial board for several journals, including the Journal of Diversity in Higher Education, Journal of Student Affairs Research and Practice, and Journal of International Students.
Dr. Yao received the 2022 Innovative Research in International Education Award for her book chapter, "Global Positional Competition and Interest Convergence: Student Mobility as a Commodity for U.S. Academic Imperialism."