Image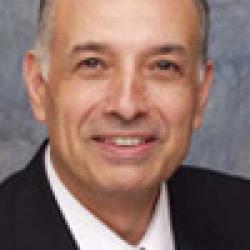 Fahed Abu-Akel
The Hugh M. Jenkins Award for Excellence in Community Programming recognizes individuals who have demonstrated a commitment to promoting global understanding and international exchange in the local community. It honors individuals who exemplify a spirit of volunteerism and a long-term dedication to international exchange. It identifies individuals whose leadership encompasses outstanding skills in recruiting, training, and recognizing community volunteers. And it rewards personal involvement with internationals in the local community.
The 2003 recipient of the Hugh M. Jenkins award has led a life that personifies all of these ideals. After coming to the United States as an international student, Fahed Abu-Akel has spent the past 25 years creating and sustaining multiple programs that build bridges of friendship between U.S. citizens and international students and scholars in 22 colleges and universities in the greater Atlanta area. At the heart of all his programs is his belief that personal interaction among people from different cultures and backgrounds builds mutual respect and encourages constructive leadership in a global community.
Abu-Akel has been lauded by colleagues for his warmth, generosity, broad-mindedness, integrity, sense of humor, and deep commitment to cross-cultural and cross-national understanding. His programs create opportunities for Atlanta residents to become friends with international students through home hospitality, both year-round and during holidays. They also recognize the importance of international exchange by honoring international students at a high-level city-wide welcome reception. And they give students an appreciation of their new environment through tours of the city's historic landmarks.
The organization Abu-Akel founded, the Atlanta Ministry with International Students (AMIS), has succeeded in bringing together college professionals and local church communities to offer welcome, friendship, and hospitality to internationals, whatever their faith, with full respect. It has reached over 5,500 international students from more than 140 nations in the greater Atlanta area.
Abu-Akel has been active in NAFSA: Association of International Educators at the local, state, and regional level. A frequent presenter at conferences, he has often served on the state conference planning committee and was chair of Region VII.
NAFSA's Knowledge Community for International Student and Scholar Services is pleased to recognize Fahed Abu-Akel for his outstanding heartfelt and visionary leadership.