Image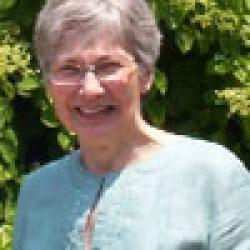 Nancy Kopka
Nancy Kopka has demonstrated leadership and volunteerism in many areas. She served on the National COMSEC Team from 1986 through 1994, includingas  COMSEC chair and as the COMSEC representative to the Board of Directors. As a board member, she served on several committees, including the Search Committee for a new NAFSA CEO, Membership, Ethics, and Conference Planning. She has also been active in leadership roles in Community Volunteers in International Programs at Michigan State University.
In all her roles, Nancy has exhibited a gift for identifying potential leaders, finding them appropriate volunteer placements, nurturing their professional growth and helping them find success as leaders. She has been a coach, challenger, role model, and dear friend to those she has mentored.
Her many years of experience have been used to help others through the You, Too, Can Host an International Student pamphlet, "Understanding Islam" national seminar, and a workshop to promote better understanding between community organizations and international student offices.
In every area of service, from the National COMSEC Team to hosting the Every Tuesday program for international spouses, Nancy has exhibited a wonderful humbleness and a willingness to work behind the scenes to make things happen to help others enjoy success.
Nancy was awarded NAFSA's 2007 Hugh M. Jenkins Award for Excellence in Community Programming.