Image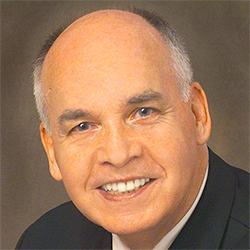 Stephen C. Dunnett
State University of New York at Buffalo
Stephen C. Dunnett is the former Vice Provost for International Education at the State University of New York at Buffalo (UB) and professor emeritus of foreign language education in the Graduate School of Education. He was chief university officer (SIO) responsible for international programs and activities at UB until his retirement in 2018. Professor Dunnett has been active in the development of cooperative education training programs between UB and institutions of higher education in China, Cambodia, India, Indonesia, Japan, Latvia, Malaysia, Taiwan, and Singapore.
He currently serves as the Senior Advisor for UB Undergraduate Programs in Singapore. An active member of NAFSA: Association of International Educators, the Association of International Education Administrators (AIEA), and the European Association for International Education (EAIE), Professor Dunnett served three terms on the NAFSA board, and as president of AIEA. He is also a former member and chair of the board of World Education Services (WES), and current chair of the UB Confucius Institute Board of Advisors. He currently serves on the board of the Center for Higher Education Internationalization at the Catholic University in Milan, Italy and is chair of the International Advisory Board of Stenden-NHL University in the Netherlands.
Life Membership Awardee
In recognition of his career achievements in advancing the goals of the Association and of international education and exchange, Stephen was the recipient of a 2020 NAFSA Life Membership Award.