Image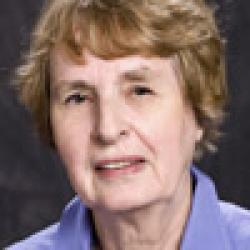 Virginia Grenier
Virginia Grenier has been the executive director of the International Hospitality Foundation in Baton Rouge since 1984. IHF is an organization that has been building bridges between the community and international students at Louisiana State University for 50 years.
IHF pairs local volunteers with international students, provides an orientation and tour of Baton Rouge, arranges special social events, and helps students set up households through its Loan Closet. It also connects international students to local schools and organizations like Rotary and Kiwanis.
Virginia has been a community representative on the governing board of LSU's International Cultural Center in Baton Rouge since it was founded, and received a service award from its student president this year. She was a founding member and a past chair of the Baton Rouge Mayor's International Relations Commission. Virginia was instrumental in establishing the International Heritage Festival in Baton Rouge, which draws thousands of visitors each year.
The contacts that clearly bring out Virginia's broadest smile are welcome parties, performance events, picnics and rural outings, Thanksgiving Day dinners at the International Cultural Center for over 100 students, local Mardi Gras and other festivals, participation in ethnic and national celebrations the students put on themselves, and the new events she is always on the lookout for. Virginia Grenier is in her quiet glory when she manages to connect and reconnect her international students with the many Baton Rouge Americans to whom she proudly introduces them.
Virginia was awarded NAFSA's 2009 Hugh M. Jenkins Award for Excellence in Community Programming.