Trainer Corps Leadership
Trainer Corps recognizes and celebrates our volunteer member leaders as not only subject matter experts in international education, but also as outstanding teachers and model trainers for our field.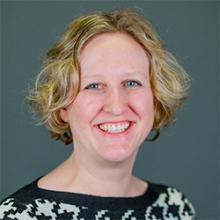 University of Wisconsin-Madison
Susan Lochner Atkinson is the associate director for advising at International Academic Programs at the University of Wisconsin-Madison. She has also worked in education abroad at the University of Wisconsin-Eau Claire and the University of Minnesota. Atkinson has been active in NAFSA for over 15...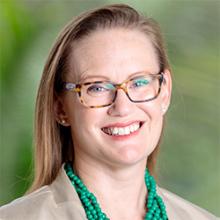 Lynn University
Erin Garcia is the director of international programs and services and principal designated school official (PDSO) at Lynn University where she oversees the international student services Office and Center for Learning Abroad. She also serves as responsible officer (RO) for South Central Rotary...
Preparation Program Trainers
NAFSA's Trainer Corps (TC) Preparation Program is delivered by a training team made up of three experienced and dedicated trainers. The Preparation Program is Trainer Corps' training-of-trainers for new inductees and returning members.  For each cycle, the Preparation Program consists of pre-Annual Conference virtual interaction with new Trainer Corps members, an 8-hour workshop for new Trainer Corps members (delivered twice on two subsequent days), and a 4 ½ hour workshop for returning TC members (Enrichment workshop) all delivered at the Annual Conference.