Registration Details
| Event Date | Event Time | Registration Deadline | Registration |
| --- | --- | --- | --- |
| April 1 - 30, 2021 | 12:00 am - 11:59 pm | | Register Today |
Please sign up for the course before registration end date. All end dates are final due to migrations of cohorts into the courses.
---
This new four-week, self-guided e-Learning course will take participants beyond the basics to improve advising strategies for F-1 students seeking employment and training benefits. Through a series of employment and training scenarios, participants will dive into the gray areas where answers require in-depth understanding of regulations and agency guidance, clear institutional policy, and an individualized advising approach that considers all the options.
Special bonus: Participants will receive access to the NAFSA Adviser's Manual 360 for the duration of the course.
Who Should Register?
This is an intermediate-level course. In order to successfully apply the complex skills that are covered, participants must have some prior advising experience or formal training. The content builds on the foundational competence that is gained from completing the "F-1 Advising: Getting Started" e-Learning course, the "F-1 Beginners" Core Education Program Workshop, or formal on-the-job training.
Please purchase this course with your credit card through the NAFSA Shop. Please note that we are no longer able to process paper registrations and payments submitted via fax due to strict stay-at-home orders recently issued for Maryland, Virginia, and the District of Columbia.
Course Objectives
Consider institutional interpretations and application of employment regulations.
Advise students about eligibility and long-term impact of different employment options.
Perform administrative tasks to support students to engage in authorized practical training and employment.
Stay informed of agency guidance impacting the application of employment regulations.
Modules and Learning Outcomes
Course Engagement
Your 2020 Education Abroad Advising e-Learning Dean
Make use of a unique opportunity. Our subject matter expert, Janel Dumbre, will be monitoring the discussion boards. If you have questions throughout the course or about situations you are currently facing, she will be ready to provide insights along with your peers.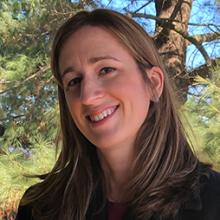 SABIC
Communications Liaison, Region III
Janel Dumbre holds a doctoral degree in educational leadership from Lamar University. She has been a professional in the field of international education since 2004. She is currently an academic advisor at SABIC's Scholarship Program in Houston, Texas. Prior to this, she worked at Rice University in...