Skilled international advisers interpret and apply regulations every day in support of the students and scholars they serve. Determining the right regulation in each case proves crucial for success.
David Fosnocht, NAFSA's director of immigration practice resources, shares insights on how to find and use regulations accurately in your reasoning and decisionmaking. Using advising examples, he shows how to elicit relevant facts, overcome common misunderstandings, and identify applicable rules for each fact. In the second part of this webinar, Fosnocht provides a summary and overview of the 4-step process to interpreting immigration regulations. In addition, he answers some questions raised by participants and provides additional resources.
Learning Outcomes
After attending this webinar, participants will be able to:
Elicit relevant facts from all parties involved;
Identify and access appropriate sources of authority;
Implement the relevant rule to the facts;
Arrive at a reasoned conclusion that addresses the issue.
This webinar is a useful review for established practitioners and an important introduction for those who are new to international student and scholar advising.
Please Note: This is not an immigration clinic. The Q&A does not address specific immigration questions pertaining to individual cases or campuses.
Sharing NAFSA webinars is a cost-effective method of staying up-to-date on the hottest topics facing the field today. Invite as many attendees as you wish for the price of one registration! Not able to attend? Purchase the recording for future use.
Ready to Start Learning?
Ready to start learning? When you register, you will have 60 days to experience your content when it's convenient for you! Look for your access link in your registration receipt, on your MyNAFSA page, or by going directly to the learning portal.
For details on registering and accessing, review the FAQ page.
Speaker
Image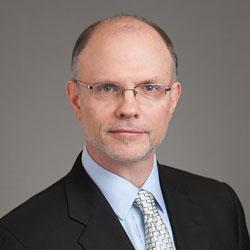 NAFSA: Association of International Educators
David Fosnocht, JD, is director of immigration practice resources at NAFSA: Association of International Educators, and editor of the NAFSA Adviser's Manual. Before joining the NAFSA staff, he was a NAFSA member and associate director of the International Services Office at George Washington...
Build Your Competencies
NAFSA International Education Professional Competencies 2.0 outline the abilities, skills, and foundational knowledge necessary for successful international educators. Learn more about NAFSA Competencies 2.0.
This learning content targets the competency category of Compliance Management.